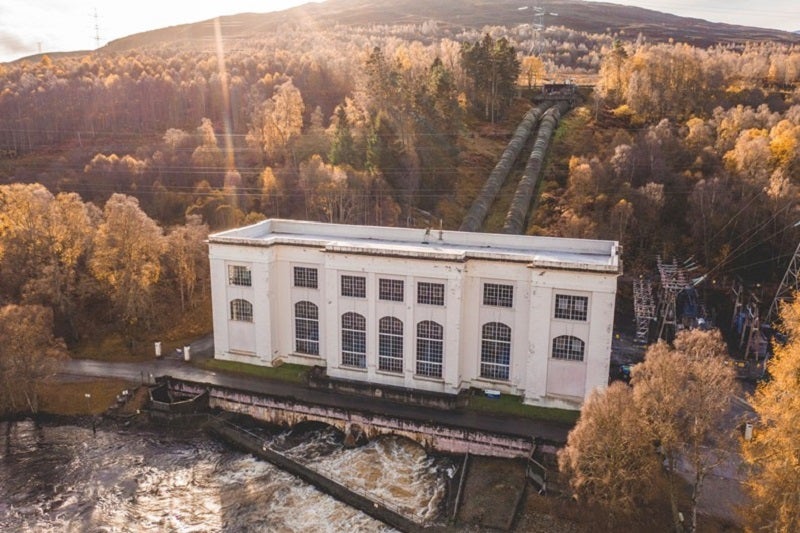 UK-based renewable energy company SSE Renewables has announced plans to invest £50m ($68.5m) to repower the Tummel Bridge Hydro-Electric Power Station in the Scottish Highlands over the next two years.
The project will involve installing more modern and efficient turbine technology at the hydropower plant.
Refurbishment works at the plant will begin next year and are expected to be completed in 2023.
The project is expected to create 65 jobs during the peak construction phase.
Upon completion, it is forecast to increase the power plant's operational life by at least 40 years.
The hydropower plant will contribute to reaching net-zero goals in Scotland and the UK.
It is said to be SSE Renewables' largest single investment to refurbish its hydro fleet in recent years.
Located in the centre of the Tummel Valley Hydro Scheme cascade, the power station was commissioned in 1933 and is one of Scotland's oldest hydropower plants.
The plant currently delivers almost 140GWh of renewable power a year.
Under the refurbishment programme, SSE Renewables will replace the plant's two existing 'Camel Back' twin-runner, horizontal Francis hydro turbines with more modern runner technology.
The technology is expected to enhance the plant's power generation capacity from 34MW to 38MW, with a peak output of 40MW during optimum conditions.
SSE Renewables Hydro Operations head Peter Diver said: "Hydropower is Scotland's original source of renewable energy and one that has an increasingly vital role to play in our path to achieving net-zero carbon emissions in Scotland by 2045 and the UK by 2050.
"By replacing the existing turbines at Tummel Bridge with modern, efficient [technology], we will be able to safely extend the operational life of the station by at least 40 years, meaning Tummel Bridge will be part of our future net-zero power system."
Earlier this month, SSE Renewables filed an application with the Scottish Government to add up to 18 turbines to the Bhlaraidh Wind Farm.