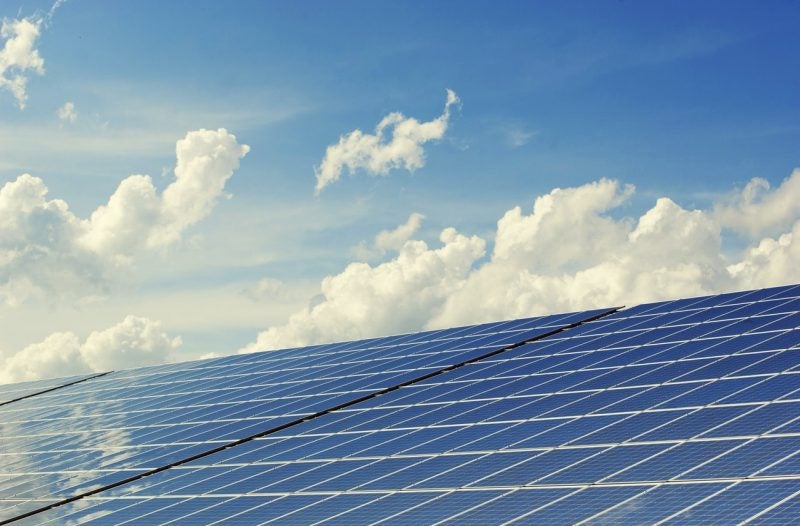 The UK Solar Trade Association (STA) is urging the government to deliver a budget that helps the country transition to net-zero CO2 emissions, advancing the UK's solar sector potential.
In anticipation of the UK Government's 2020 Budget – which will be presented in Parliament today by Chancellor of the Exchequer Rishi Sunak – the STA made a list of recommendations. These include an exemption for the solar industry from business rates, fair tax treatment and a commitment to procure renewable energy.
The association's chief executive Chris Hewett said: "This government has begun to take vital first steps towards delivering net-zero, but there is a lot of work to be done yet. Solar has a key role to play in decarbonising power and driving down emissions in heat and transport too.
"The industry stands ready to deliver. It is down to the government to unleash its true potential."
The solar industry's biggest challenge is excessive taxation on rooftop solar installations.
The 2017 amendments on how to calculate taxes for solar panels led to a disproportionate increase in installation costs, with supermarket chain LIDL being hit the hardest, with a 528% increase.
The STA is also pushing for the government to follow the example of local authorities and businesses and commit to using 100% renewable energy.
According to a 2019 estimate by the Committee on Climate Change, the UK's solar power capacity will need to triple by 2030 if the government wants to stay on track for its 2050 carbon neutrality targets. The National Infrastructure Commission published a report highlighting that by 2050 there will be a need for 121GW of solar power capacity.