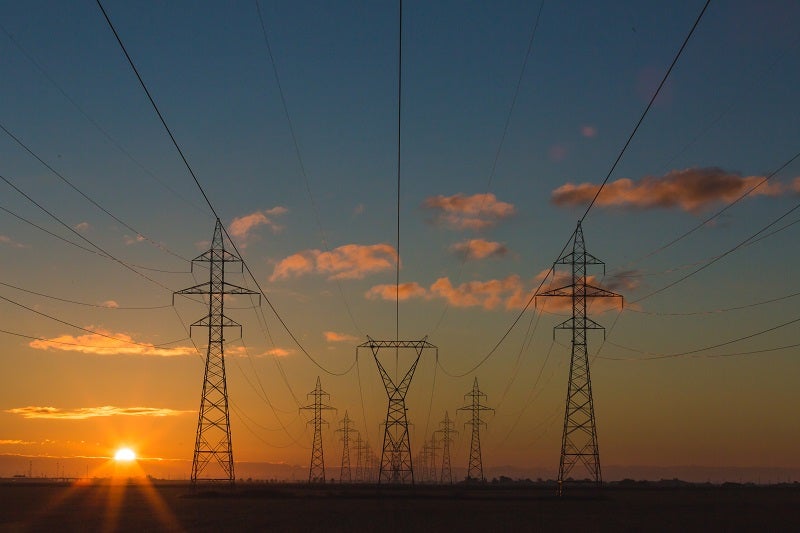 China's State Grid International Development (SGID) has signed an agreement to acquire a 49% stake in Oman Electricity Transmission (OET). The fee for the transaction is believed to be just under $1bn, giving OET an initial valuation of $2bn.
The deal is part of China's "Belt and Road" initiative to invest in infrastructure projects in Asia and the Middle East.
It was signed in Muscat, the capital city of Oman, on 15 December by SGC general manager Xin Baoan, China's ambassador to Oman Li Lingbing and Oman's minister of finance Darwish bin Ismail al-Balushi.
Bloomberg noted that the deal was the first "major" privatisation by Oman, the largest non-OPEC oil producer in the world. The state company Nama Holding still controls a majority stake of 51% in the company.
Nama Holding wholly owns the transmission company on behalf of the Government of Oman. Nama started a privatisation programme for its four electricity distribution and supply companies, and the Oman transmission company in 2017. The programme aims to bring in more foreign direct investments into the country.
Oman has embarked on a series of asset sales of government-owned companies due to the country's budget shortfall, which has been caused by low oil prices.
Established in 2005, Oman Electricity Transmission Company owns and operates the main transmission network as well as transmission network in Dhofar.
Li stated that the investment was the largest made by a Chinese company in Oman and it would further expand the energy co-operation between the two countries. Xin added that as a long-term investor in the power industry, SGID would be able to use its advantages in technology, management, construction and capital to improve Oman's national electricity grid.
Al-Balushi stated that OET chose SGID as an investor in the company due to its expertise and its ability to promote economic development in the country.
HSBC Holdings were SGID's advisors for the deal, and OET used Lazard.