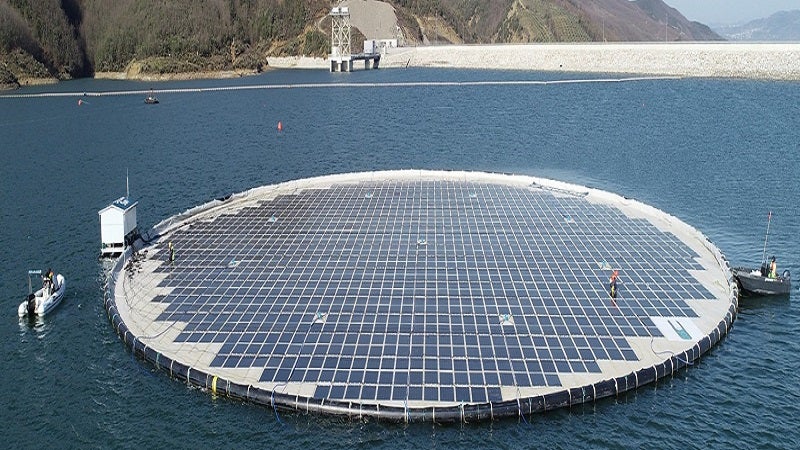 Norwegian state-owned company Statkraft , in partnership with solar power company Ocean Sun , has begun commercial operations at the first unit of its floating solar project at the Banja reservoir in Albania.
The facility is expected to contribute to the country's 'renewable energy journey'.
Statkraft also operates a 72MW Banja hydropower plant at the reservoir.
Statkraft CEO Christian Rynning-Tønnesen said: "This is a great milestone in an innovative floating solar project, and it is exciting to see the plant come alive and provide additional renewable energy production in Albania.
"We are looking forward to the concrete results of this demonstration project to assess the potential for further expansion of this exciting technology."
Covering an almost 4,000m² area, the first unit features 1,536 solar panels with 0.5MWp of installed capacity. Each unit comprises a floating ring and a thin membrane.
The membrane technology, developed by Ocean Sun, can withstand the weight of the solar panels, as well as that of the personnel carrying out installation or maintenance work.
The clean energy generated by the facility is transferred to the Albanian national electricity grid.
Ocean Sun CEO Børge Bjørneklett said: "We are very pleased to start commercial operations of the new Ocean Sun flagship floater at Statkraft's Banja reservoir. This demonstrates the safe, simple and fast construction methodology.
"I wish to thank the proficient teams at Statkraft and the local contractor, Doko . The collaboration has been excellent and their competence and knowledge made the installation a pleasure from start to finish.
"We look forward to the second stage of the project and to demonstrating the high performance of our solution."
Statkraft said that works at the site will continue during the second half of this year for installing three more floating units, with a combined additional capacity of 1.5MWp.
In December, the company announced plans to construct two wind farms in Ireland and divest them to Greencoat Renewables , owned by investment management firm Greencoat Capital .