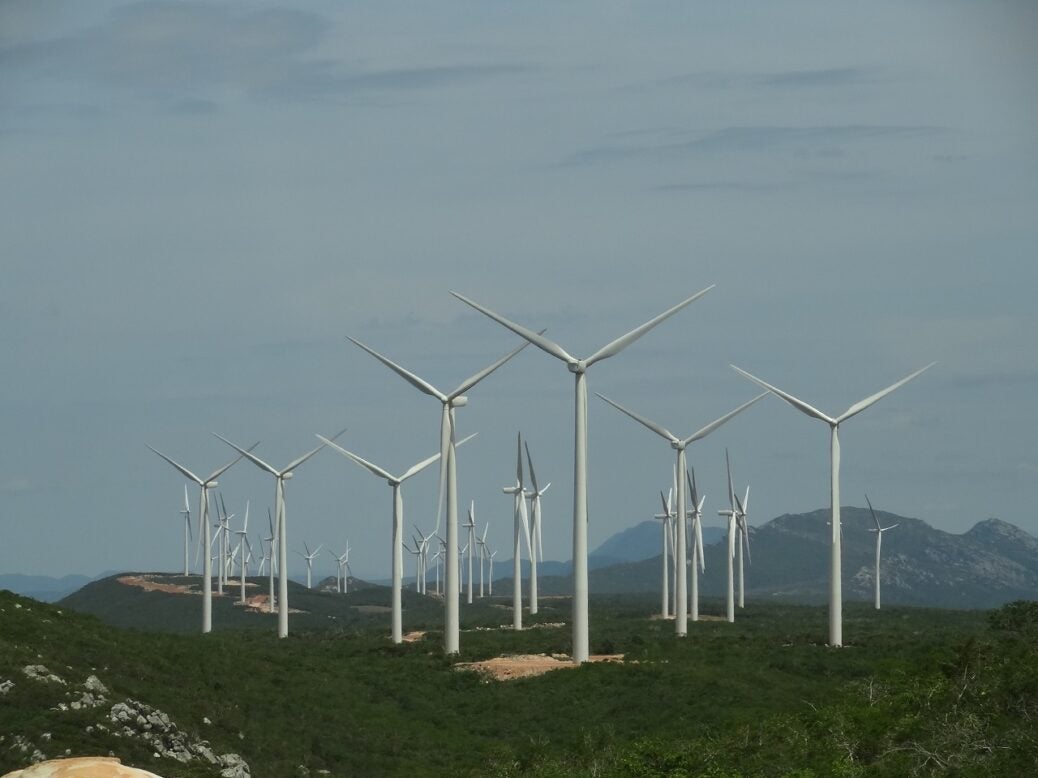 Norwegian renewable energy group Statkraft will soon begin construction of Ventos de Santa Eugenia wind project in north-eastern Brazil.
The announcement follows the finalisation of a wind turbine contract with German wind turbine maker Nordex.  
Located near Uibaí in the state of Bahia, north-eastern Brazil, the 519MW wind project comprises of ten wind farms. The project will use 91 Nordex 163/5.7MW wind turbines.  
Statkraft says these turbines are the largest onshore wind turbines it has used so far. Construction works will begin in January 2021, and will finish by June 2023. The first wind turbines will start operations by September 2022. 
Statkraft International Power executive vice-president Jürgen Tzschoppe said: "The construction of Ventos de Santa Eugenia represents a significant step on the way to reaching the goal of developing 6GW of wind power globally by 2025 and fulfil our ambition to become a leading renewable energy company in the world."  
Ventos de Santa Eugenia wind project will be built with an investment of $451m (R$2.5bn).
The wind project will be built near Statkraft's existing Bahia wind power assets. It will have the capacity to generate nearly 2.3TWh of renewable energy annually, sufficient to power 1.17 million Brazilian homes.
Statkraft Brazil country manager Fernando de Lapuerta said: "As Brazil is probably one of the most competitive countries in the world when it comes to renewables, I'm very pleased to see that Statkraft is able to produce a competitive and profitable project like this."
Lapuerta added that a portion of electricity from the project has already been hedged through public auctions and commercial power sales agreements in the Brazilian open power market.