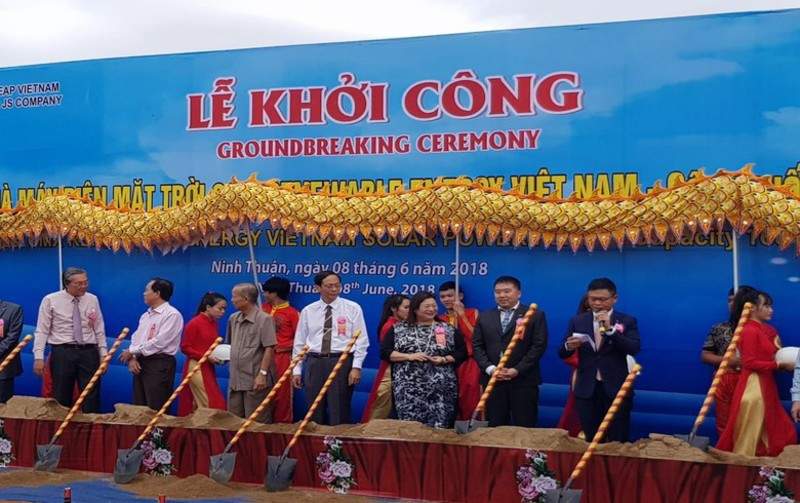 Clean energy firm Sunseap Group's international unit has started the construction of Vietnam's largest solar farm.
Located in Ninh Thuan province on Vietnam's south-central coast, the new solar farm will be built on an 186ha site with an investment of $150m.
Enterprise Singapore assistant chief executive officer Tan Soon Kim said: "We have seen traction in renewable energy projects in Vietnam, particularly in the solar energy sector.
"We hope to partner more companies to tap these growing opportunities in the market. The recent Memorandum of Understanding we have signed with Vietnam Electricity and Renewable Energy Authority aims to bring in more potential downstream opportunities for Singapore companies."
"For Sunseap, this marks a significant step in our efforts to bring affordable, reliable and clean energy to beyond Singapore."
The farm is expected to reach commercial operation by June next year and will have the capacity to generate enough electricity that can power nearly 200,000 households in Vietnam and create permanent jobs for more than 200 local workers.
Sunseap's 168MWp solar farm is also the largest solar collaboration between Singapore and Vietnam, and is the first solar project in Vietnam led by a Singaporean company.
Additionally, Sunseap along with its joint-venture (JV) partners InfraCo Asia, and CMX Renewable Energy Canada will be allowed to sell the power generated by its solar farm to Vietnam's national grid for the next two decades.
The government agency Enterprise Singapore is said to have played a key role in this project, by extending its support to Sunseap in developing new technologies and help build manpower capabilities in its expansion into Southeast Asia.
Sunseap co-founder and director Frank Phuan said: "We are excited to reach another important milestone in this solar project for Vietnam and for Sunseap. It is a testament to the government's commitment to promoting renewable energy and to supporting foreign investments in this sector.
"For Sunseap, this marks a significant step in our efforts to bring affordable, reliable and clean energy to beyond Singapore. As our name implies, we want the sun to be a major contributor to a sustainable future for South East Asia and the Pacific region."