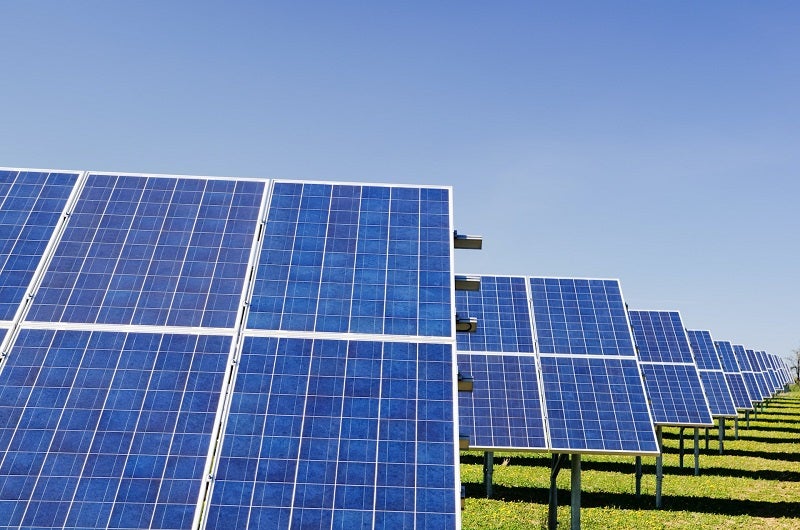 Swiss energy company Sunwin Energy has reached a framework agreement with an undisclosed European firm to sell its 375MW solar portfolio in Italy.
The solar portfolio consists of 15 mid-stage, ground-mounted solar photovoltaic projects, which Sunwin Energy has been developing in the region in recent years.
The projects are expected to start coming online between next year and 2026, with each project's capacity ranging from 10MW to 75MW.
The deal for the 15 solar assets has been structured as a conditional sale and purchase agreement.
Sunwin Energy said the projects are 'well-diversified' and include industrial sites, landfills and agro-photovoltaic projects.
Sunwin Energy managing director Lars Konersmann said: "We are pleased to enter into this new partnership with an international and reputable player for a significant part of our 1GW portfolio in development.
"The cooperation strengthens our position as an experienced greenfield developer in the dynamic Italian market.
"This transaction gives us the necessary financial capabilities and at the same time we keep our agility as an independent developer."
German consulting company Capcora served as the exclusive mergers and acquisitions advisor for the deal, while Bird and Bird acted as a sell-side legal advisor.
The financial details of the deal have not been announced.
Capcora director Henning Prigge said: "We are glad to support this transaction in Italy underlining our strong position in the market.
"With an expected deployment of 5.1GW in 2022 with a lion's share of solar power, Italy is back among the leading renewable energy markets in Europe providing a great outlook for solar investments."
A subsidiary of Energie Zukunft Schweiz , Sunwin Energy employs 200 colleagues and has offices in Switzerland, Germany, Spain, Romania and Italy.
The company has been active in Italy since 2019 and is currently developing a 1GW project pipeline in the country.