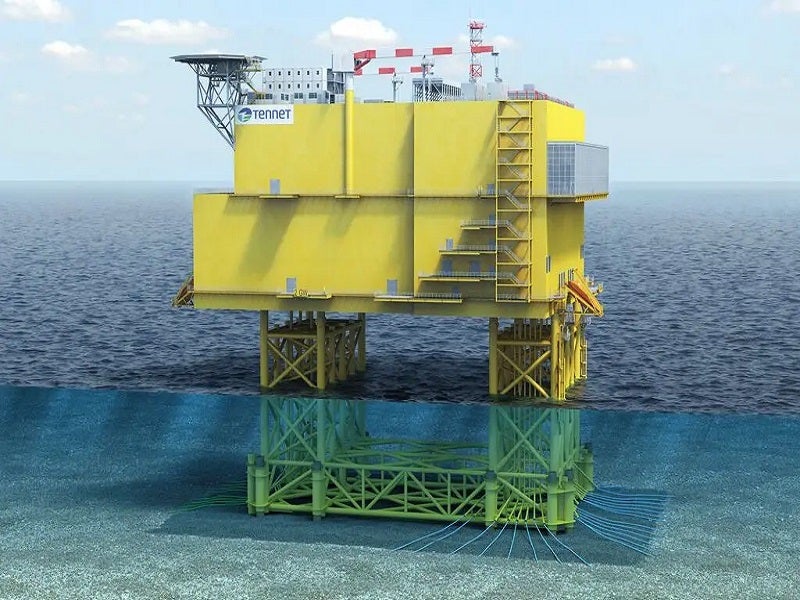 Dutch-German transmission system operator TenneT has entered early works agreements with Hitachi Energy and Petrofac for its 2GW project portfolio.
The companies have agreed to begin preparatory and engineering works to deliver the first two converter stations for TenneT's high-voltage direct current (HVDC) offshore wind grid expansion.
TenneT Offshore director Marco Kuijpers said: "The early works agreement with Hitachi Energy and Petrofac is a very important milestone in the execution of our 2GW strategy.
"With this first agreement, we reserve production capacity for platforms and HVDC equipment and initiate the detailed engineering process to secure the time schedule for the 2GW projects IJmuiden Ver Alpha (2029) and Nederwiek I (2030).
"We expect to award the full framework contracts for the HVDC Platform scope of all the 2030 Road Map projects in the first quarter of 2023, also with the other envisaged partners."
Last June, Hitachi Energy and Petrofac partnered to offer grid integration and associated infrastructure to expedite the energy transition.
As part of preparatory works, the two companies will deploy their complementary HVDC and high-voltage alternating current (HVAC) solutions, as well as offer engineering, procurement, construction and installation (EPCI) expertise.
The HVDC and HVAC solutions are designed to help decarbonise power systems and deliver clean energy.
Hitachi Energy Grid Integration managing director Niklas Persson said: "We are delighted to deepen our long-standing relationship with TenneT and to help integrate 2GW systems of much-needed emission-free wind power into the European grid, making it more sustainable, flexible and secure.
"We collaborate with TenneT and Petrofac to co-create innovative and scalable solutions that we can rapidly deploy to accelerate the energy transition."
Petrofac group chief executive Sami Iskander said: "Petrofac is very pleased to be deploying its industry-leading offshore wind EPCI expertise, in collaboration with TenneT and Hitachi Energy, as we kickstart the first two projects in the programme."