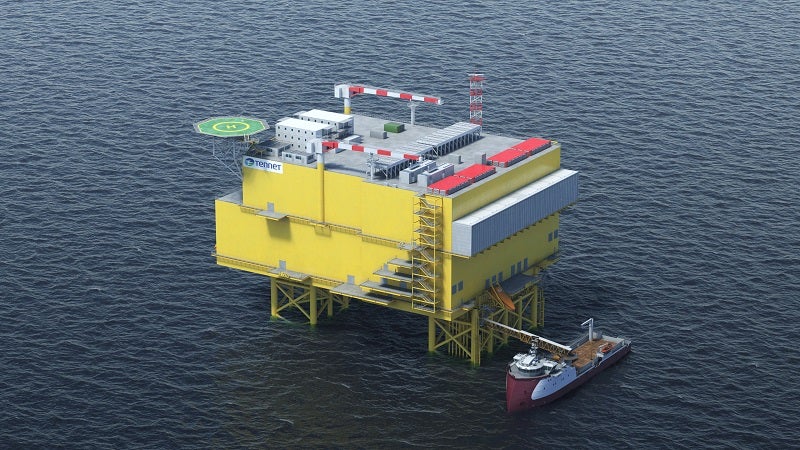 Dutch transmission system operator TenneT plans to draw up a $31.5bn tender plan and contract partners for building land and sea connections for 40GW of offshore wind capacity in the German and Dutch North Sea.
The announcement comes after the Danish, German, Dutch and Belgian governments agreed to install at least 65GW of offshore capacity by 2030 at last month's North Sea Energy Summit.
TenneT will be responsible for meeting almost two-thirds of this target, ensuring the linking of 20GW of capacity in each of the German and Dutch portions of the North Sea.
The company aims to enter a cooperation agreement with key market partners for a period of up to eight years.
This agreement will cover offshore platforms and onshore stations, as well as converters for the two-way conversion between alternating and direct currents.
TenneT chief operating officer Tim Meyerjürgens said: "In order to meet the challenges posed by this major expansion target and achieve its goals, we are breaking new ground in cooperation with our industry partners, sending a strong signal to the market with a large-scale tender.
"The goal is to set out a new kind of framework agreement that allows for scaling through efficiently expanding these new offshore systems – both for technology companies and for other transmission system operators.
"This will stimulate the market to build up the resources and comprehensive supply chains we need in a targeted and – crucially – in a faster way.
"In these turbulent times, this provides the industry with the investment security they need."
At present, TenneT's offshore grid capacity in the North Sea comprises around 7.2GW in German waters and about 2.5GW in Dutch-owned territory.
Earlier this year, the company launched tendering procedures for building three offshore grid connections, with 2GW of total capacity, in the North Sea.