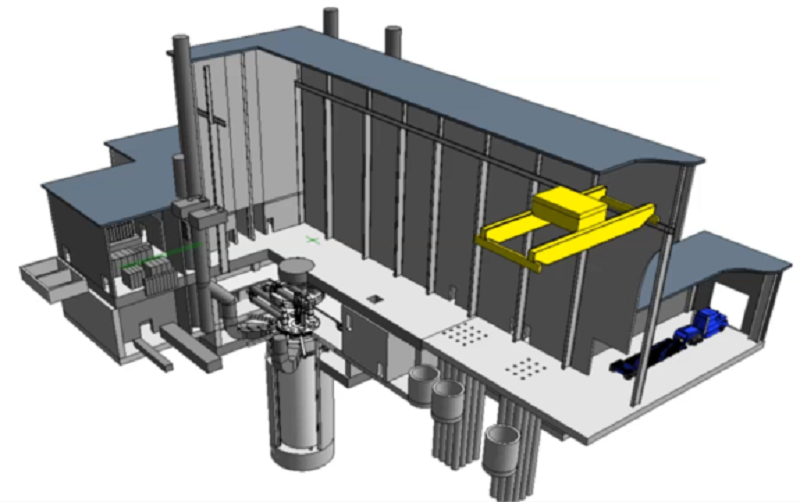 Nuclear energy venture TerraPower is collaborating with GE Hitachi Nuclear Energy on the design and construction of the Versatile Test Reactor (VTR) for the US Department of Energy (DoE).
The DoE released an Expression of Interest issued through the Battelle Energy Alliance to seek stakeholders interested in forming a partnership in order to design and construct the VTR. TerraPower and GE Hitachi submitted a joint response to this call.
The Department of Energy said that the VTR would help to accelerate testing of advanced nuclear fuels, materials, instrumentation, and sensors. It will also help to modernise essential nuclear energy research and conduct crucial advanced technology and materials testing.
TerraPower CEO Chris Levesque said: "To achieve nuclear energy's full potential, business and government must work together to invest in both testing new materials and demonstrating advanced technologies. America's nuclear workforce is ready to build next-generation nuclear technology to deliver affordable, clean energy, and to re-establish American leadership in nuclear technology. The VTR offers a domestic platform for innovation that promotes American economic and national security."
GE Hitachi president and CEO Jay Wileman said: "This collaboration brings together a strong team of engineers and scientists which has considerable expertise in sodium reactor technology. The combined team has complementary and unique experience with the credibility to lead the VTR design, procurement and construction effort. We are excited to work with TerraPower on such an important project."
The collaboration between the two companies has received interest from other companies and investors including Energy Northwest, a public power joint operating agency in the US. Any additional companies to officially join the collaboration are yet to be announced.
The DoE announced plans to build the VTR last year to develop a fast neutron source and is working on an Environmental Impact Statement.
The VTR is expected to be completed as early as 2026.