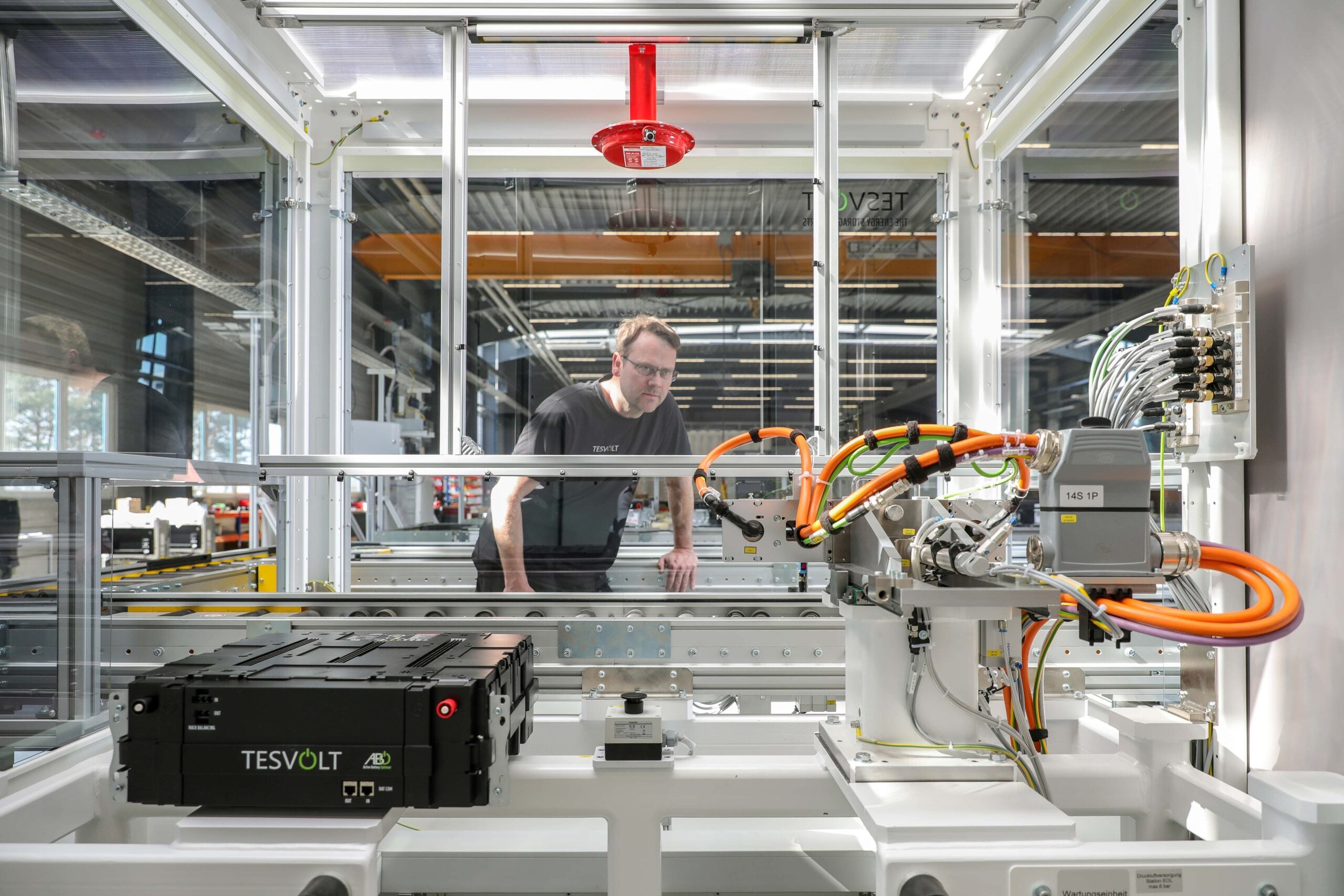 German battery storage company Tesvolt has today started operation at Europe's first gigafactory for commercial battery systems.
Located in the German city of Wittenberg, the factory has a production area of 12,000m2, storing battery systems of different capacities – from 9.6kWh to megawatts of capacity.
Tesvolt aims to reach a daily capacity of 1MWh and an annual of 255MWh, using a new semi-automated full-cycling production process.
Not only are battery modules charged, discharged and checked for anomalies but they are also certified by a final automated end-of-line inspection.
"Every battery cell is checked and modules that do not meet high-performance standards are automatically removed from the process," said Tesvolt.
Despite the Covid-19 coronavirus pandemic, the German company has achieved positive financial results in this year's first quarter.
Tesvolt managing director and co-founder Daniel Hannemann said: "The coronavirus crisis is a major concern for us as a manufacturer as well as on a human level. We're very grateful that we were able to close the first quarter with strong turnover figures."
Despite the good results, Tesvolt doesn't know if demand – which rose for storage systems with emergency power and off-grid systems – will fluctuate as a result of the pandemic.
Hannemann said: "We don't know how demand will change in light of the coronavirus crisis. We want to work closely with our customers to overcome these new challenges in a spirit of solidarity, creativity, flexibility and ingenuity."
Tesvolt's co-founder Simon Schandert said that production will continue with employees enforcing safety measures.
"Three weeks ago we asked all staff who can do so to work from home — including production planning staff. In production itself, meanwhile, employees are still at work but isolated from one another.
"We're lucky that production is continuing at our battery cell supplier Samsung SDI in Korea."