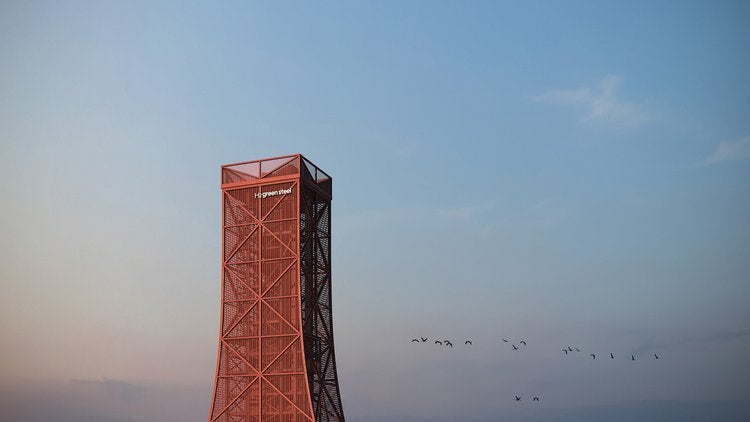 German-Italian joint venture Thyssenkrupp Nucera will provide more than 700MW of water electrolysis capacity to Swedish renewable energy steel start-up H2 Green Steel.
More than 30 electrolysers will be outfitted at Europe's first commercial green steel plant at Boden, Sweden.
The electrolysers will make the Boden plant the world's first to have a productive capacity on the gigawatt scale. It will be facilitated by Thyssenkrupp Nucera's "scalum" model alkaline water electrolysis modules.
Scheduled to begin production in 2025, the Boden plant will produce 2.5 million tonnes per annum (tpa) of green steel, with the aim of scaling up to five million by 2030.
"The electrolysis plant in Boden will be many times bigger than most electrolyser installations that exist today." said Maria Persson Gulda, chief technology officer at H2.
"Combining our own strong technical expertise with that of an experienced electrolysis supplier like Thyssenkrupp Nucera gives us a solid edge in the growing green hydrogen economy."
Green steel is steel made without the use of fossil fuels in its process. This is facilitated by the use of electrolysers creating hydrogen to power the steelmaking process, as opposed to coal-powered burners.
At the Boden plant, the hydrogen produced by the electrolysers will be used on-site to reduce iron ore down to sponge iron for use as feedstock for green steelmaking. H2 estimates that steel made at the Boden plant will see a 95% reduction in emissions when compared with traditional steelmaking methods.
It comes just weeks after Thyssenkrupp Nucera agreed a memorandum of understanding with Brazilian company Unigel to scale up its green hydrogen plant from 60MW to 240MW of water electrolysis capacity.
Brazil's first industrial-scale green hydrogen facility is scheduled to begin production at the end of the year with an initial 60MW offering, resulting in 10,000tpa of green hydrogen and 60,000tpa of green ammonia.