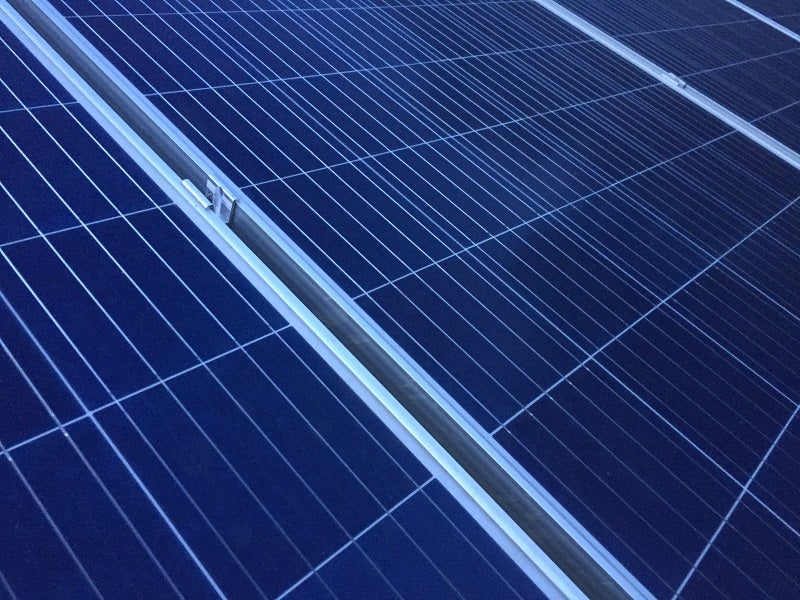 Total has signed agreements to develop the 800MW Al Kharsaah Solar PV IPP plant, which will be Qatar's first large-scale solar power plant once completed.
To be located 80km west of Doha, the solar project was awarded to a consortium of Total (49%) and Marubeni (51%).
Total chairman and CEO Patrick Pouyanné said: "We are proud to pioneer the development of the first large-scale solar power plant in Qatar and support the country's assertive commitment to developing renewable energy.
"Together with our partners, we will bring the best of our expertise and technical know-how to deliver one of the most competitive projects in the world. Al Kharsaah, Total's largest solar project to date, will contribute to our ambition to deploy 25GW of renewables by 2025."
Set to be built with an investment of approximately $500m on more than 1000ha of land, the Al Kharsaah solar project will be equipped with two million bifacial solar modules with trackers.
The facility will begin commercial operations next year and will supply clean energy to industries, services and individuals through the Qatari grid with an initial capacity of 350MWp. It is expected to reach full capacity in 2022.
Siraj 1 SPV, a company jointly owned by the consortium of Total Solar International and Marubeni (40%), and Siraj Energy (60%), a joint venture (JV) between Qatar Petroleum (40%) and Qatar Electricity & Water Company (60%), will develop and operate the facility.
The energy generated by the solar plant will be supplied to Kahramaa under a 25-year power purchase agreement (PPA).
Once fully operational, the solar facility is expected to offset 26 million tonnes of the country's carbon emissions during its life cycle and also would represent approximately 10% of Qatar's electricity peak demand.
Last October, Total's subsidiary Total Solar International started the construction of its third solar power plant, Miyagi Osato Solar Park, in the Miyagi prefecture of Japan.