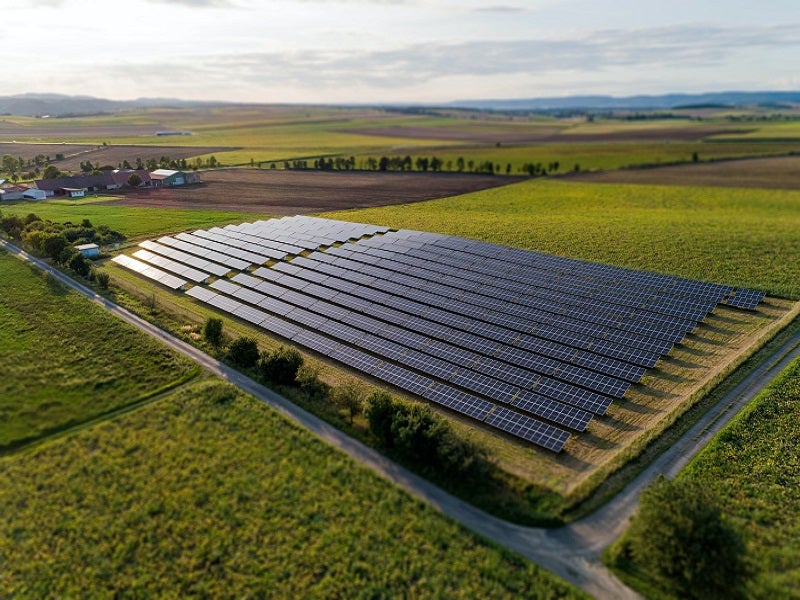 French energy conglomerate TotalEnergies has agreed to sell a 50% stake in its 234MW renewable project portfolio to Crédit Agricole Assurances for an undisclosed sum.
The portfolio includes 23 solar power plants, whose combined capacity is 168MW, as well as six wind farms with 67MW of combined capacity.
TotalEnergies said that 25 of the 29 renewable energy assets are currently operational, while the remaining four are expected to come online in the first half of this year.
These assets can generate enough clean energy to meet the electricity requirements of 200,000 people while displacing around 96,000t of carbon emissions a year for 30 years.
The sale has an enterprise value of $300m and is part of TotalEnergies' strategy to create profitable growth in the renewable energy segment.
It aims to allow the company to expedite project cash flows and improve returns on invested capital.
TotalEnergies Renewables senior vice-president Vincent Stoquart said: "This partial sale demonstrates the strength of our business model, which ensures a return on invested capital in renewable energies of more than 10%.
"We are pleased to partner with Crédit Agricole Assurances and support its investment in the energy transition.
"With its strong teams and business model, TotalEnergies intends to continue its development in France, where we aim to reach 4GW of renewable generation capacity by 2025."
Under the terms of the transaction, TotalEnergies' team will continue to provide asset management, operation and maintenance services for the 29 power plants.
Crédit Agricole Assurances Investments head Florence Barjou said: "This transaction is in line with our strategy as a long-term institutional investor in the acceleration of renewable energies, in favour of the energy transition and a low-carbon economy.
"In line with the Crédit Agricole Group's climate commitments, this transaction will increase our investments in renewable energies and help us reach an installed capacity of 14GW by 2025."