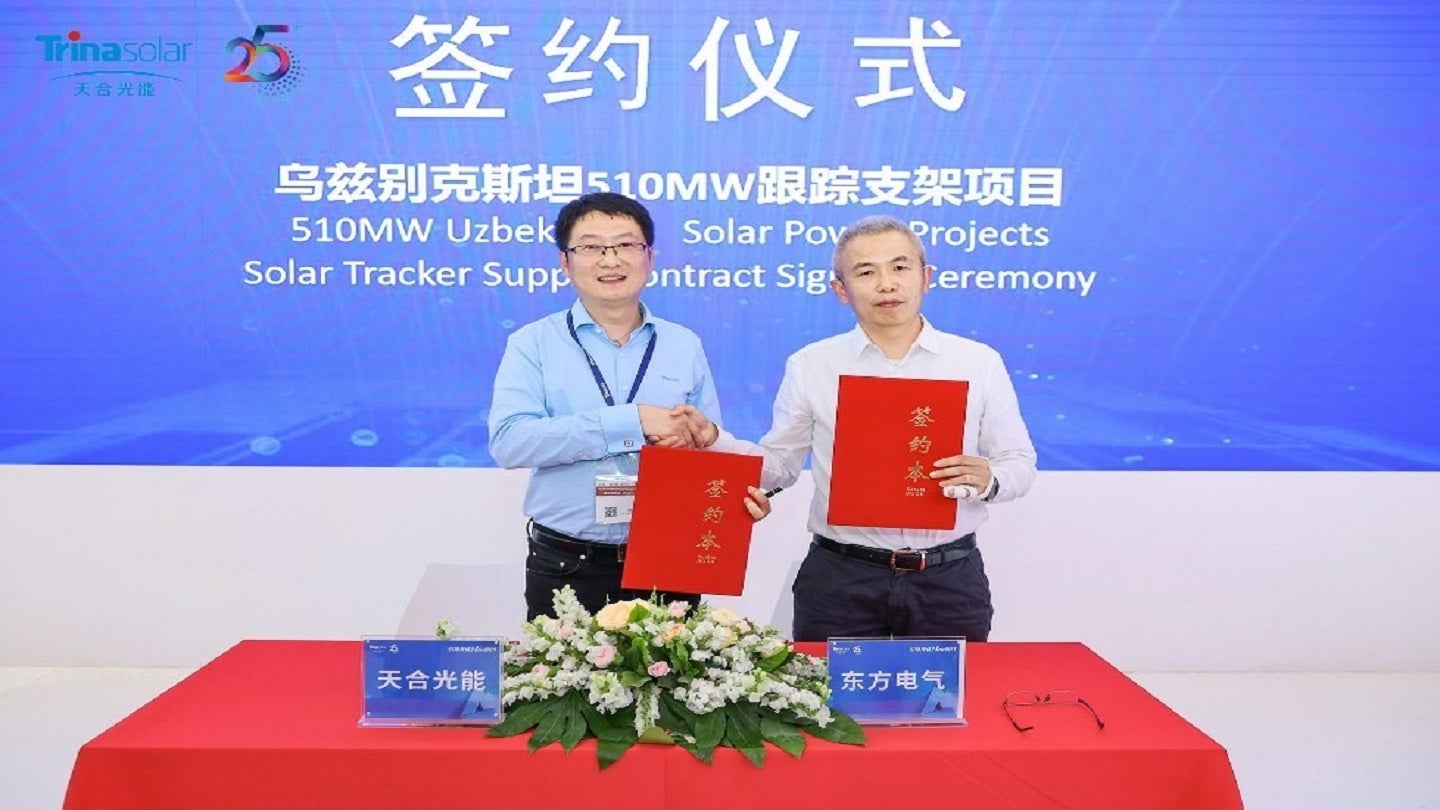 TrinaTracker has signed an agreement with the Dongfang Electric International Corporation (DEC International) to supply 510MW solar trackers for renewable energy projects in Uzbekistan.
A part of Trina Solar, TrinaTracker will be delivering its Vanguard 1P solar trackers to the Jizzakh and Samarkand solar power plants. The plants generate 1.1TWh of green electricity annually.
The two projects collectively offset 110,000 metric tonnes of carbon emissions each year.
Uzbekistan has set a solar power development target of 4GW by 2026 and 5GW by 2030 and this is the second TrinaTracker project in the region.
The company previously supplied 2,618 sets of solar trackers for the 100MW Nur Navoi solar project, inaugurated in August 2021.
DEC International vice-president Wang Ai stated: "Trina Solar has 25 years of experience in the solar industry and has consistently held the position of a top-tier company. This gives confidence to project owners and developers from both product and branding perspectives.
"TrinaTracker has already had a successful experience in Uzbekistan, and their 'product plus service' life cycle solution has proven to be good, so we're confident the construction of the Jizzakh and Samarkand projects in collaboration with TrinaTracker will also be successful."