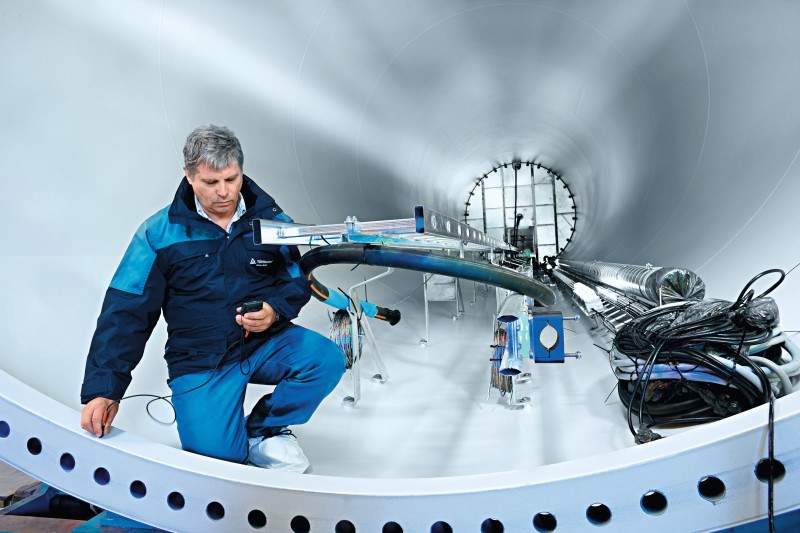 Germany-based TÜV Rheinland has successfully conducted two site suitability assessment projects on behalf of Spanish company Siemens Gamesa Renewable Energy (SGRE).
One of the projects evaluated the suitability of 2.0/2.1MW type G114 turbines for a windfarm in the US, while the second assessed the suitability of a 2.65MW wind turbine for a power project in North Africa.
TÜV Rheinland wind energy head Matthias Laatsch said: "We are pleased that we were able to implement this interesting project for our customer in the shortest possible time and to our customer's full satisfaction."
"[The] assessment helps prevent overloads on components during operation."
The suitability of a wind turbine for specific site conditions is determined through a design assessment by a neutral test body. This assessment helps prevent overloads on components during operation.
SGRE Global Engineering Directorate corporative chief engineer Imanol Iribarren said: "TÜV Rheinland's customer-oriented solutions throughout all project stages made these projects together smooth yet adding value to our company from the interesting technical discussions completed.
"We think our partnership with TÜV Rheinland will grow in 2018."
The TÜV Rheinland evaluation was carried out on the basis of the international standard IEC 61400-22 2010.
TÜV Rheinland is accredited by German accreditation body DAkkS as a certification organisation for both onshore and offshore wind turbines according to national and international standards.