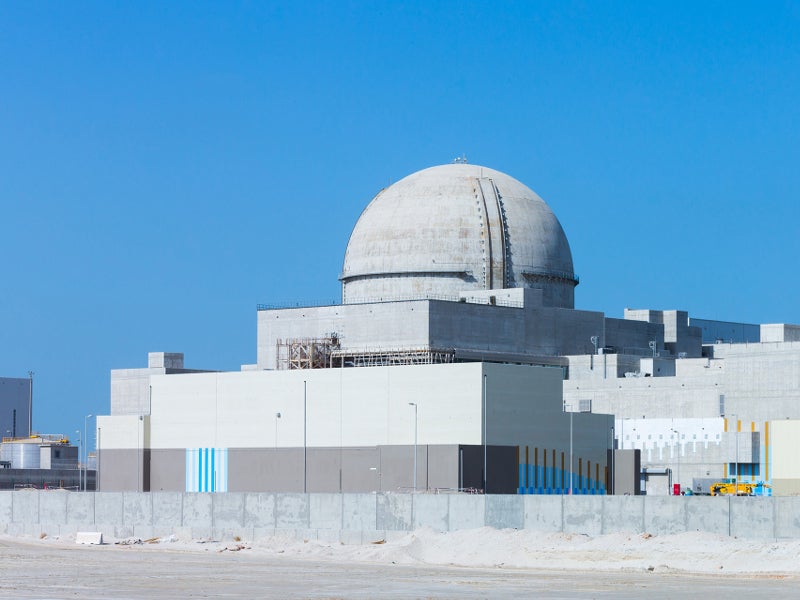 Mohamed Al Hammadi, CEO of the Emirates Nuclear Energy Corporation (ENEC) has announced that the UAE's Barakah nuclear power plant has not recorded a single case of Covid-19 among its 700 employees, and that the spread of the virus has not impeded development at the facility.
Over the weekend, the UAE Government announced 781 new cases of Covid-19 within the country, taking the total number of cases to 18,198, of which 198 lead to deaths. As of today, the UAE has the 29th-most cases in the world, according to Worldometers, placing the country between Qatar and Israel. However, with 1.2 million tests having been completed, the UAE is the tenth-most tested country in the world, and ENEC is optimistic that this diligence will lead to uninterrupted operations at Barakah.
In a virtual fireside chat held last week with Frederick Kempe, president and CEO of the Atlantic Council Global Energy Center, Al Hammadi claimed that despite the pandemic, the corporation was in the "advanced stages" of starting up the first of the facility's four reactors.
"In response to the global Covid-19 pandemic and following the guidance of the UAE's leadership, we came together with our partners to swiftly implement a range of measures to ensure the health, safety and wellbeing of our employees," he said. "Covid-19 has been a tremendous challenge for all of us; however, I am proud of our teams' response and fortunate to be able to say that we have not experienced a single positive case of Covid-19 at the Barakah site.
"Today work is continuing to progress safely and steadily on all four units of the plant."
Construction of the facility has not been without controversy, however, with allegations of damaged infrastructure undermining the reputation of one of the world's most ambitious nuclear facilities . ENEC has insisted that it has complied with all national and international regulation with regard to nuclear developments, particularly in terms of safety, and the plant forms a cornerstone of the UAE's plan to decarbonise its energy sector.
When completed, the plant will produce 5.6GW of electricity per year, and will prevent the release of 21 million tonnes of carbon dioxide into the atmosphere by lightening the country's reliance on fossil fuel power stations.
"In the UAE alone, the emissions that will be prevented by the operation of the Barakah plant are equivalent to the removal of 3.2 million cars from the nation's road annually," said Al Hammadi. "This is immensely significant within the context of our efforts to combat global warming and address air pollution challenges around the world."