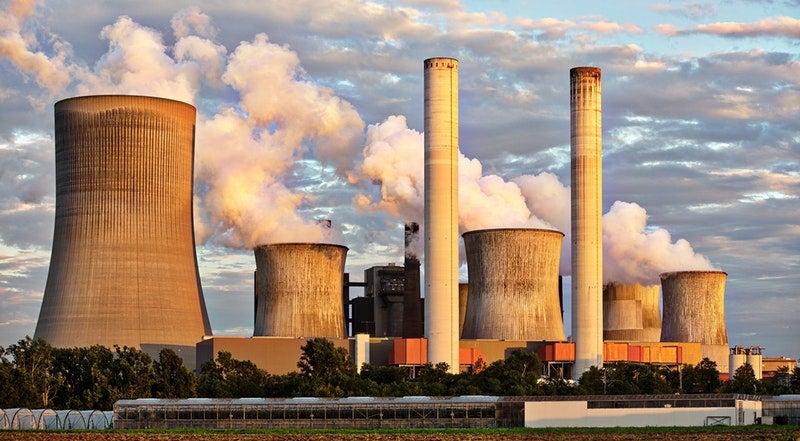 The Canadian Nuclear Association (CNA) and the UK Nuclear Industry Association (NIA) have signed a Memorandum of Understanding (MOU) to advance nuclear technology in an effort to produce clean energy.
The MOU was signed by the two countries during the UK Department for International Trade's Civil Nuclear Showcase in London, with CNA president and CEO John Gorman saying: "This MOU will help accelerate the wave of innovation in nuclear energy among our member companies."
"Nuclear energy already makes important contributions to combating climate change. To reach net-zero emissions, global cooperation at the government and industry level will be essential. This agreement between two world-class industries is a key step in that direction."
"We need to use all low-carbon technologies to meet zero-emission targets. Most models of pathways to low or net-zero emissions by 2050 have an increased share of nuclear, as much as double what exists today. Canada and the UK can play a role in the clean energy future."
The MOU centred on the need for greater dialogue and exploration of nuclear energy's role in tackling environmental issues, including demonstrating that nuclear can be a clean energy technology.
The two parties also advocated for the explicit inclusion of nuclear energy in environmental policies and in UK-Canada policy forums.
NIA chief executive Tom Greatrex said: "International cooperation is critical to both the current success and the bright future of the nuclear industry.
"This MOU will further strengthen ties with our Canadian partners and assist in advancing nuclear power as an essential element of clean energy solutions to address climate issues globally."
World Nuclear Association (WNA) senior communication manager Jonathan Cobb told Power Technology: "The agreement reaffirms the two countries' commitment to ensuring that nuclear fulfils its important role in contributing to clean energy, through initiatives such as NICE Future."
The NICE Future initiative – led by the US, Canada and Japan – aims to establish the role of nuclear energy as a source of clean energy by engaging stakeholders and having global conversations.
Canada has 19 nuclear power reactors that produce 15% of the country's electricity while the UK has 15, totalling 21% of the country's electricity.
A UK Department for Business, Energy and Industrial Strategy spokesperson told Power Technology: "In order to eliminate our contribution to climate change by 2050, we need a range of low carbon technologies on the table including wind, solar and nuclear.
"This week we signed a deal with Canada to collaborate with them on the development of advanced nuclear technologies like Small Modular Reactors to bring these innovative technologies to market."