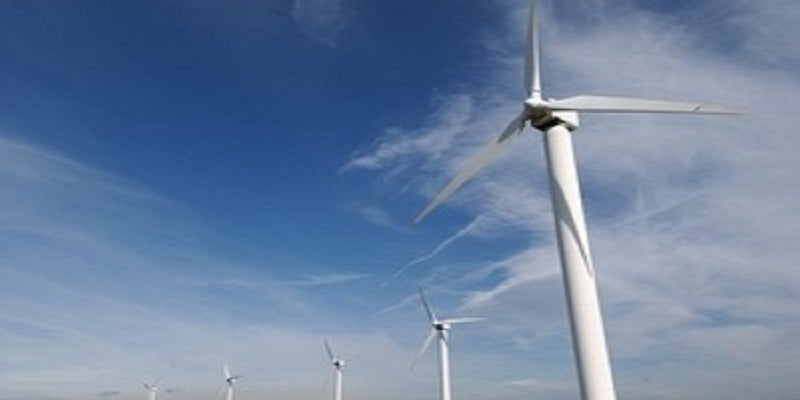 UK Export Finance (UKEF), the country's export credit agency, has agreed to provide a project finance guarantee of NT$9.2bn (£230m) to support the construction of the 376MW Formosa 2 offshore windfarm in the Taiwan Strait.
Located off the coast of Taiwan, Formosa 2 is a joint venture project between Macquarie Capital and Swancor Renewable Energy.
Macquarie's Green Investment Group global head Mark Dooley said: "Macquarie's Green Investment Group is a leading global investor and developer in the renewable energy sector.
"We've supported 16 offshore wind projects across the globe, including almost 50% of the UK's offshore wind capacity in operations or under construction.
"We're delighted to have UKEF on board as a main finance provider. Its support will play an important role in the delivery of Formosa 2 and help the UK's outstanding offshore wind supply chain to benefit from the project alongside our local Taiwanese partners."
The windfarm will be equipped with 47 wind turbines supplied by Spanish wind turbine manufacturer Siemens Gamesa Renewable Energy (SGRE).
Formosa 2 is being developed to support Taiwanese government's objective of generating 20% of its power from renewable sources by 2025.
UKEF's investment in the project is expected to provide a new platform for the UK companies involved in the construction of Formosa 2
UKEF chief executive Louis Taylor said: "The UK is a world leader in the generation of offshore wind energy, and UK Export Finance is committed to maximising opportunities for our world-class companies in this sector.
"By supporting this project, UKEF is making these opportunities a reality in new markets while helping Taiwan reduce its reliance on fossil fuels."
UKEF also tweeted: "We're pleased to announce £230 million in support of a large-scale windfarm off the coast of Taiwan."
We're pleased to announce £230 million in support of a large-scale wind farm off the coast of #Taiwan: https://t.co/LBEURd8sNs#exportfinance #offshorewind pic.twitter.com/uc1T2uFeFw

— UK Export Finance (@UKEF) November 5, 2019