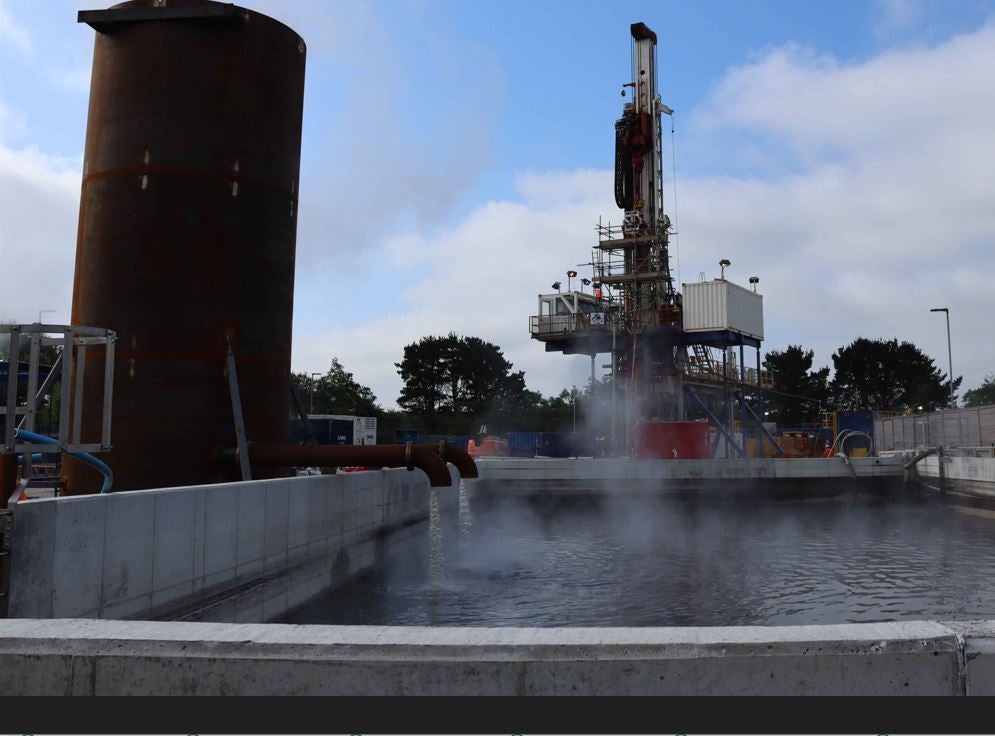 Geothermal Engineering Limited (GEL), a UK-based company, has secured $18m (£15m) to build the UK's first deep geothermal power plant.
The geothermal plant will be located in Cornwall, in the south-west of England, at GEL's United Downs site. The plant plans to begin operations in 2024. GEL seeks to provide 25MW of baseload electricity and 100MWh of heat energy across its geothermal portfolio by 2028, powering 70,000 UK homes.
The company also intends to use the funding for the development of other sites in Cornwall. Projects in the area produce power and heat from the granite rocks found there. High amounts of uranium, thorium and potassium found in the rock there produce heat due to their natural radioactivity.
Kerogen Capital and Thrive Renewables have both contributed to the funding, with $14.5m and $3.5m respectively.
Kerogen Capital will make use of their energy transition platform ClerateX to fund the project. Jason Cheng, CEO said: "The investment in GEL represents our third in the geothermal sector, following our backing of Yeager Energy (Netherlands) and GTML (Norway). Our in-house technical and commercial expertise position us uniquely to deploy in this exciting sector".
Geothermal technologies currently deliver less than 0.3% of the UK's heat demand, according to government reports. When compared to other European countries that have similar resources, the UK's usage of geothermal energies currently sits very low.
The EU working group on deep geothermal energies has a goal of using geothermal heating to cover 5% of demand in Europe by 2030 and 25% by 2050.