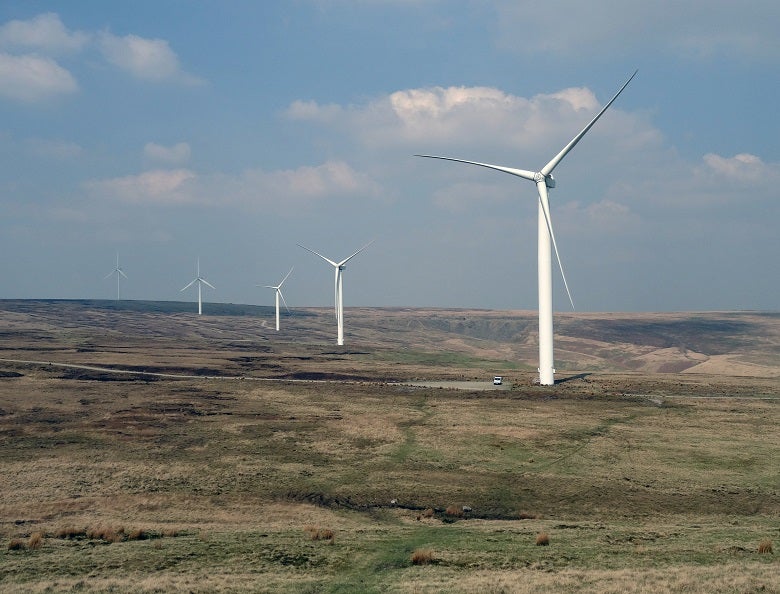 MP's from all the major political parties have questioned interim minister for energy and clean growth Chris Skidmore on the governments onshore wind policy at a question session for the Department of Business, Energy and Industrial Strategy (BEIS).
Previously, the Conservative government under David Cameron severely limited the energy source by removing it from the Renewable Obligation subsidy scheme in 2015, citing its unpopularity. This has led to declines in the adoption of the technology over the last four years, with the number of applications for new onshore wind farms in England declining by a massive 94% between 2015 and 2018.
Public opinion however seems to be in favour of onshore wind, with 66% of the British public thinking that the ban should be overturned. As such, six members of parliament set about querying Skidmore on whether the current administration would be changing its stance, in particular five the governments plants to reach net-zero carbon emissions by 2050.
Scottish National Party (SNP) Business, Energy and Industrial Strategy spokesperson Drew Hendry MP cited a report by Vivid Economics, which states that increasing onshore wind to 35GW by 2035 will reduce electricity bills by 7%.
The report also highlights the economics of onshore wind, claiming that by building onshore wind instead of gas capacity the average household could save £50 a year in 2035. Overall it would reduce the cost of electricity by 7%, and is thought to be the cheapest way to generate new power for consumers. Beyond this, the report says that onshore wind could support 31,000 jobs by 2035 if it were pursued now. This would include 14,000 directly employed in the industry, more than doubling the 5,300 direct jobs it currently supports.
Shadow Minister for Energy and Clean Growth Alan Whitehead MP also asked: "Does the Minister agree that the policy of banning onshore wind in England, through planning restrictions, and in the UK as a whole, through discrimination in support, is now completely indefensible?"
Skidmore dismissed Hendry's question and noted that the UK's onshore capacity is currently at 13.8GW, enough to power 7.6 million homes in the UK.
He responded to Whitehead's question by stating: "We have the local planning processes in place for the future and we want to make sure that we take local communities with us. That is also the case with net-zero. It has to be a transition on which we have the confidence of the entire population. There is no point trying to impose green technology on local communities if they do not support that technology for the future."
Reaction to the onshore wind debate
RenewableUK's Deputy Chief Executive Emma Pinchbeck said: "As the Government has set a legally binding target to reach net zero emissions by 2050, it needs to use the cheapest technology to get there, which is onshore wind. Onshore wind is popular, as are lower electricity bills and skilled jobs it creates. So now is the moment for Government to take account of what MPs are saying and take a fresh look at this key technology."
BEIS committee chair Rachel Reeves MP tweeted: "Very disappointing from Government on tackling climate change, no date for the energy white paper and no commitment to support solar or onshore wind. It's great to sign up to net-zero but we won't get there without ambitious policies."
The Labour Party also tweeted: "The Tories are failing to take the radical action needed to tackle the climate crisis. Labour's plan will get 60% of our energy from low carbon or renewable sources by 2030, end the ban on onshore wind & immediately ban fracking."
Green Party deputy leader Amelia Womack stated: "The Conservative opposition to onshore wind, and effective blocking of new installations, has no explanation except political opportunism, the desire to appease what can only be called the Tories' Farage wing.
Businesses are crying out for the cheap electricity it offers, and households are paying for the lack of a sensible policy. Britain might have officially declared a climate emergency, but the government is acting as though business as usual were an option. It isn't."