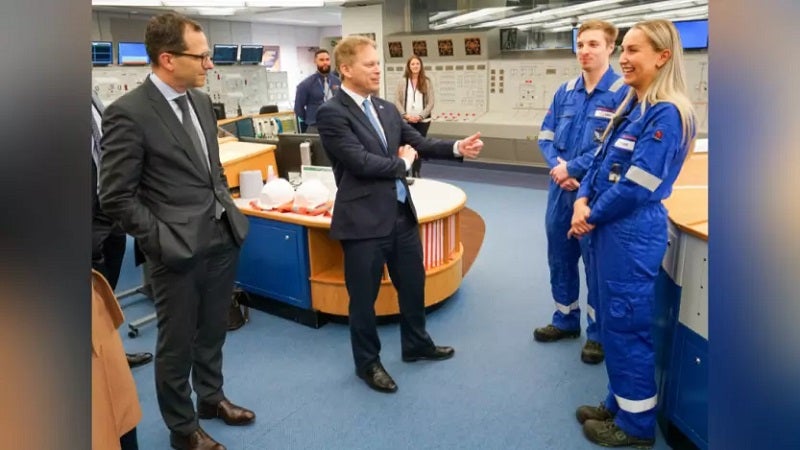 The UK Government has announced plans to invest £700m ($839m) in the Sizewell C nuclear project in an effort to secure the country's energy future.
Under an agreement with EDF, the company developing Sizewell C, the government will acquire a 50% stake in the nuclear project.
EDF and the government will work together to raise capital investment for the project.
EDF Energy CEO Simone Rossi said: "This is a big vote of confidence in Sizewell C and we are very excited the government is partnering with us to prepare the project for further investment.
"Sizewell C will build on the achievements of Hinkley Point C and replicating its design will provide more certainty over schedule and costs.
"It will deliver another big boost to jobs and skills in the nuclear industry and provide huge new opportunities for communities in Suffolk."
Located in south-east England, Sizewell C will become the UK's first government-backed nuclear project in more than 30 years.
The project is expected to generate enough energy to power six million homes for more than 50 years, as well as create 10,000 'highly skilled' jobs in the region.
UK Business and Energy Secretary Grant Shapps said: "Global gas prices are at record highs, caused by Putin's illegal march on Ukraine.
"We need more clean, affordable power generated within our borders – British energy for British homes.
"Today's historic deal giving government backing to Sizewell C's development is crucial to this, moving us towards greater energy independence and away from the risks that a reliance on volatile global energy markets for our supply comes with.
"This is at the heart of a package of measures that – together with the new Great British Nuclear and powers of the Energy Security Bill – will ensure secure supply for now, and for generations to come."