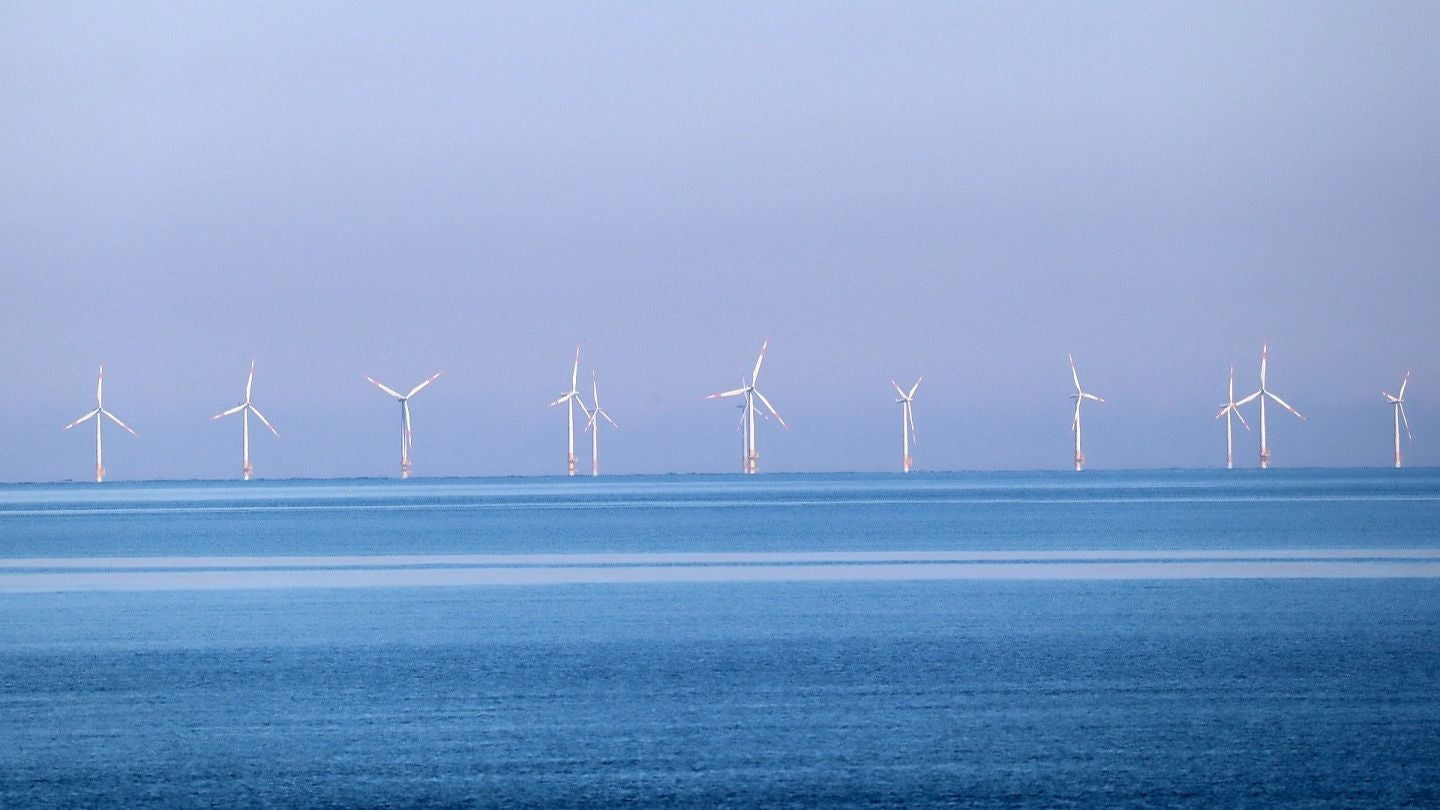 No bids for offshore wind projects have been commissioned in the UK Government's annual renewables auction, in what looks to be a significant blow to Prime Minister Rishi Sunak's net zero plans.
The auction awards Contracts of Difference to companies that put in the lowest priced bids. This year, the auction was split into different technology categories to ensure that newer, less-established forms of renewable energy did not have to compete for budget with well-established technologies.
A results statement published by the Department for Energy Security and Net Zero confirmed that offshore wind and floating offshore wind did not receive any project bids and therefore will not feature in this year's allocation. It added that this result is in line with similar results in other European countries, such as Germany and Spain, citing global rise in inflation and subsequent increased supply chain costs as key reasons for the lack of bids.
Offshore wind is often considered the backbone of the UK's climate energy transition policy. The Government confirmed that despite the failed auction, it remains committed to its target of securing 50GW of offshore wind and 5GW of floating offshore wind capacity by 2030.
Reaction to the auction has been largely negative. Ed Miliband, shadow energy security and net zero secretary from opposition party Labour, in a tweet called the result an "energy security disaster" for the UK. He also said that the Conservative Party has "trashed the crown jewels of the British energy system," adding that the failed auction will add a £1bn to household energy bills.
BREAKING: No new offshore wind projects in the UK this year.

This is an energy security disaster for our country.

The Conservatives have trashed the crown jewels of the British energy system.

Their failure will add a £1bn Tory bombshell to household energy bills.

— Ed Miliband (@Ed_Miliband) September 8, 2023
Dan McGrail, chief executive of RenewableUK, told the Financial Times: "These results should set alarm bells ringing in government, as the UK's energy security and net zero goals can only be met if we have offshore wind as the backbone of our future energy system."
Energy and Climate Change Minister Graham Stuart defended the result, focusing instead on successful projects across solar power, onshore wind, tidal power and, for the first time, geo-thermal energy.
A failed offshore wind auction had already been anticipated before the Government's announcement on Friday. Support for the UK's offshore industry has been waning as incentives continue to fall behind rising inflation and increased manufacturing and operational costs. Wind developers say that supply chain costs in the country have increased by 40% over recent years with little support offered to offset inflation.
In contrast, onshore wind in the UK, which has remained stagnant for years after former Conservative Prime Minister David Cameron signed into law a de facto ban on the industry in 2015, could be set to make a comeback. Pressure from both Conservative and Labour MPs to loosen the rules surrounding approval for onshore wind projects has been mounting in the Commons in recent months.