UK announces investment in offshore wind manufacturing industry
The investment is part of Prime Minister Boris Johnson's ten-point plan for a 'green industrial revolution'.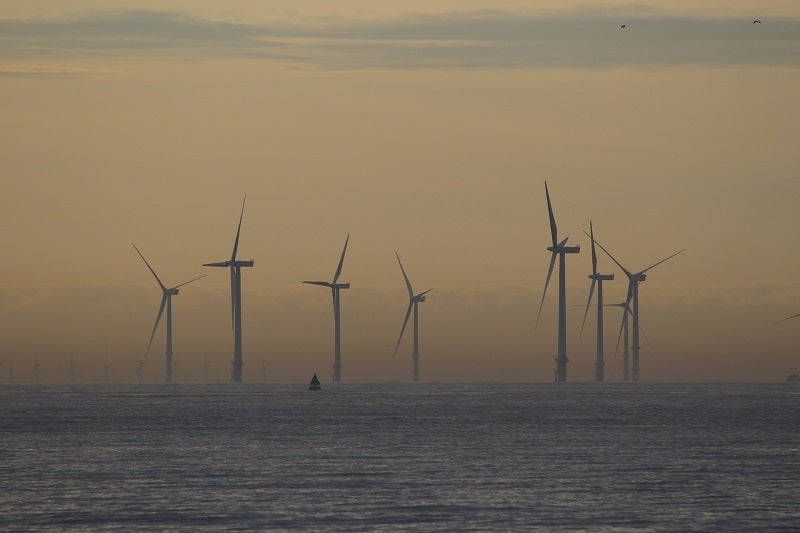 The UK Government is set to boost its offshore wind manufacturing industry across the Humber region with a £260m ($360m) government and private sector investment for developing 'next-generation' wind turbines.
Siemens Gamesa and GRI Renewable Industries will receive £160m ($221m) in grant funding from the government's Offshore Wind Manufacturing Investment Support scheme to build factories for offshore wind components.
The scheme is part of Prime Minister Boris Johnson's ten-point plan for a 'green industrial revolution', which was announced last November.
Mr Johnson said: "The Humber region embodies the UK's green industrial revolution, with new investment into developing the next generation of wind turbines set to create new jobs, export opportunities and clean power across the country.

"With less than a hundred days to go until the climate summit COP26, we need to see more countries embracing new technologies, building green industries and phasing out coal power for a sustainable future."
Siemens Gamesa will invest £186m ($257m) to expand its blade manufacturing site near Hull, creating and safeguarding almost 1,080 direct jobs in the region.
GRI Renewable Industries plans to build facilities at Able Marine Energy Park on the south bank of the River Humber, investing £78m ($108m) in an offshore wind turbine tower factory.
Siemens Gamesa Offshore Business Unit CEO Marc Becker said: "The rapid development of the offshore wind industry and continued, strong, long-term support provided by the UK Government for offshore wind has enabled us to power ahead with confidence when making these plans.
"We're committed to unlocking the potential of wind energy around the globe, with solutions from Hull playing a vital role."
GRI chairman and CEO Jon Riberas said: "We are proud to participate in this major project to power British homes and communities with wind energy towards sustainability and carbon neutrality.
"This project will create a worldwide leader in the offshore sector in a market that is increasingly demanding and constantly evolving."