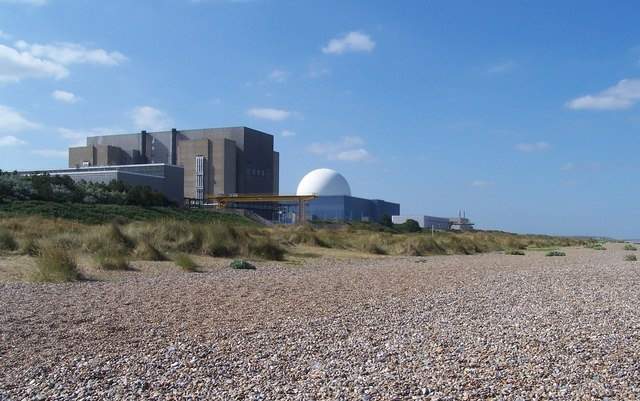 The UK Government announced yesterday a financial commitment to nuclear fusion technologies as part of the 2018 Budget, which it claims will ensure the country remains at the forefront of clean energy production.
The government has pledged to provide an additional £20m in 2019-20 to the UK Atomic Energy Agency (UKAEA), the public body responsible for research into nuclear fusion and the management of the country's largest fusion research laboratory, the Culham Centre for Fusion Energy (CCFE).
The Budget commitment follows work on the UKAEA's £50m MAST chamber, a device which is expected to produce temperatures of up to 50 million degrees Celcius, three times hotter than the Sun.
The project, which was visited by the Duke of Cambridge earlier this month, will facilitate research into smaller nuclear reactors, to determine whether they could replicate the power of a body such as the Sun but in a cheaper and more accessible manner.
"We think fusion has a big role to play," said UKAEA CEO Professor Ian Chapman. "The fuels are abundant around the globe, it doesn't release greenhouse gases and it doesn't produce long-lived radioactive waste like the nuclear fission power we have today.
"Building a star on Earth is very difficult, but the research is fascinating and knowing that we could change the world is a big motivation."
The 2018 Budget reaffirms the government's commitment to nuclear energy following an absence of new investments into the sector in the 2017 Budget. The last government funding for the UK's nuclear programme came in 2016, when the Budget pledged £30m towards research and development of "advanced nuclear manufacturing", and created a competition to build a small modular reactor in the UK.
According to the World Nuclear Association, nuclear power accounted for 21% of UK electricity in September this year, however "almost half" of the country's 15 reactors are expected to be decommissioned by 2025.
While some facilities will see production extended beyond 2025 – EDF Energy spent £150m extending the lifespan of the Dungeness facility – it is hoped the government's latest funding could encourage small-scale nuclear production in the UK.