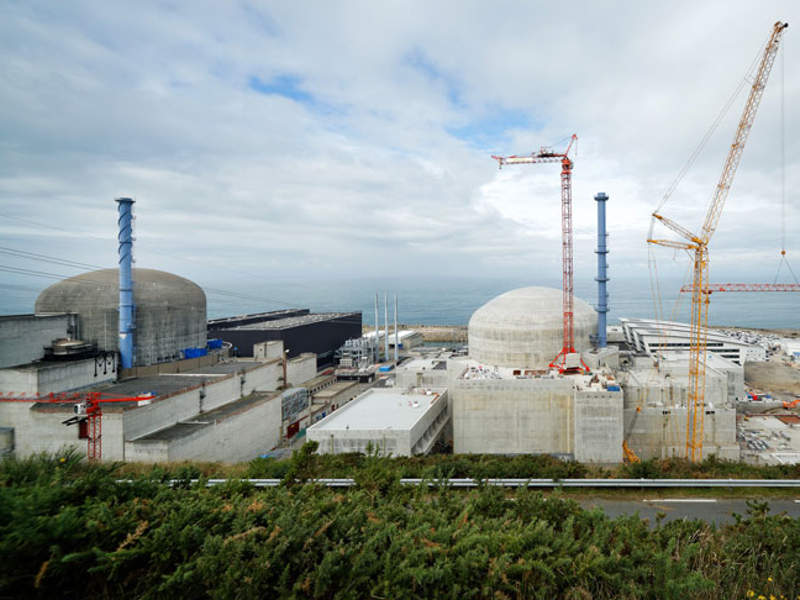 UK Research and Innovation (UKRI) has announced that it has provided initial match funding of £18m for a consortium of companies including BAM Nuttal, Nuclear AMRC and is led by Rolls-Royce to design a compact nuclear power station.
The group has been working on a design for the plants for four years and plans to produce all the components in the UK and transport them to the sites and assemble them under a weatherproof canopy.
Rolls-Royce estimates that the first five of these compact nuclear power stations will cost £1.8bn each, have a capacity of 440MW and be able to produce power for 60 years. Once licensed, the plants would be producing energy by the 2030s.
Rolls-Royce also estimates that if there were 16 of these nuclear power stations by 2050 they would create 40,000 jobs, contribute £52bn to the UK economy and create £250bn in export value.
Rolls-Royce chief technology officer Paul Stein said: "Tackling climate change requires collaboration across industries and governments to find effective, affordable and sustainable ways of achieving net zero by 2050.
"The consortium's work with the Government shows that action is being taken to decarbonise our economy and meet our society's vital and growing power needs. This is a very positive step forward to this next phase of the programme."
The company's stock price currently stands at 769p a share on the London Stock Exchange, giving Rolls-Royce a market capitalisation value of £14.82bn. The price has rebounded since falling to 702p on 24 October and has been as high as 988.40p in February 2019.
Rolls Royce share price in 2019