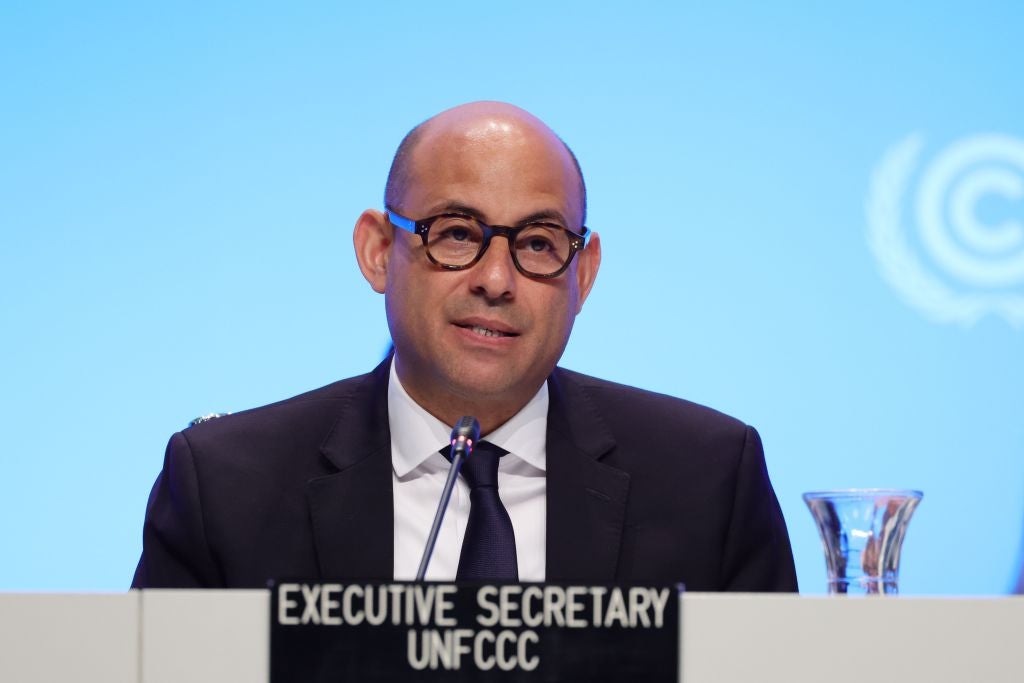 Global climate change mitigation and adaptation efforts must increase dramatically across all fronts to make sufficient progress towards goals set out in the Paris Climate Agreement, according to the first global stocktake report from the UN Framework Convention on Climate Change (UNFCCC).
The report, released ahead of seminal climate summit COP28, assesses both the targets and current rate of progress relating to climate change mitigation and net-zero plans for the 196 countries that signed the Paris Agreement in 2015. The principal aim of the agreement is to limit average global warming to 1.5°C, or 2°C in a worst-case scenario, in an attempt to limit the most severe and irreversible effects of climate change.
Nations that signed the agreement also agreed to have their progress checked in 2023, and then every five years thereafter. The UNFCCC report analyses this progress, or lack thereof, for member states of the agreement over the last eight years, recommending "transformations across all sectors and contexts, including scaling up renewable energy while phasing out all unabated fossil fuels".
"Much more needs to be done"
Critically, the report finds that while member nations have taken "near-universal" action across industries to address greenhouse gas (GHG) emissions and limit climate change, both ambition and pace of implementation must be "accelerated rapidly" to maintain hope of mitigating the worst impacts of global warming. It also gives recommendations for further mitigation methods and financial advice relating to this.
Despite a broad commitment to the Paris Agreement, the world is "not on track" to meet long-term goals. To effectively accelerate climate action, the report recommends a "whole-of-society-approach", principally made possible by inclusive and transparent policymaking and rigorous accountability for governments and companies.
According to the UNFCCC, the scaling up of renewable energy sources and phasing-out of fossil fuels are "indispensable elements" of a just energy transition. Electrification, particularly within the transport sector, is key to net-zero energy systems, it said.
The report spends some time discussing the lack of progress regarding global reductions to GHG emissions. It finds that targets for emissions reductions need to be increased significantly, and that the implementation of mitigation methods to meet these targets must also be increased. Halting and reversing deforestation by 2030 is also crucial to large-scale CO₂ absorption and will aid in preventing the degradation of natural ecosystems.
However, an undertone of hope remains woven through the largely damning report. The UNFCCC said that the Paris Agreement has "inspired significant progress in action and support" of climate change efforts. It also suggests that prior forecasts of the worst possible impacts of global warming, made in the early 2010s, have been "significantly" reduced as a result of the agreement.
Results not unexpected
The overall findings of the report – that the world is not on track to effectively combat climate change – will not come as a surprise to most. The world is already 1.2°C warmer than pre-industrial levels and is set to rip through the 1.5°C threshold by the early 2030s, and global GHG emissions continue to reach yearly record-highs.
In a statement responding to the UNFCCC report, Ani Dasgupta, president and CEO of the global non-profit research organisation World Resources Institute, said: "This report is a wake-up call to the injustice of the climate crisis and a pivotal opportunity to correct course. We already knew the world is failing to meet its climate goals, but leaders now have a concrete blueprint underpinned by a mountain of evidence for how to get the job done.
"There are a few bright spots worth celebrating, such as the rapid uptake of renewable energy and electric vehicles in recent years. And numerous countries have rallied behind net-zero goals and passed important climate legislation," he added. "But overall, the report finds there are more gaps than progress – gaps that can only be erased by transformational change across systems like energy, food, land and transport."
The report sets out guidelines for governments ahead of COP28, controversially due to be held in the United Arab Emirates, one of the world's largest oil producers.
Simon Stiell, executive secretary of UN Climate Change, said in a UNFCCC press statement: "I urge governments to carefully study the findings of the report and ultimately understand what it means for them and the ambitious action they must take next. It's the same for businesses, communities and other key stakeholders."
COP28 president-designate and CEO of oil major Adnoc Sultan Ahmed Al-Jaber said: "I am calling on leaders from both the public and private sector to come to COP28 with real and actionable commitments to address climate change. We need to triple renewable energy by 2030, commercialise other zero-carbon solutions like hydrogen and scale up the energy system free of all unabated fossil fuels, while we eliminate the emissions of the energies we use today.
"We need to protect and enhance nature, safeguard carbon sinks and transform food systems that account for one third of emissions. And we need fundamental reform of the international financial architecture that was built for the last century."