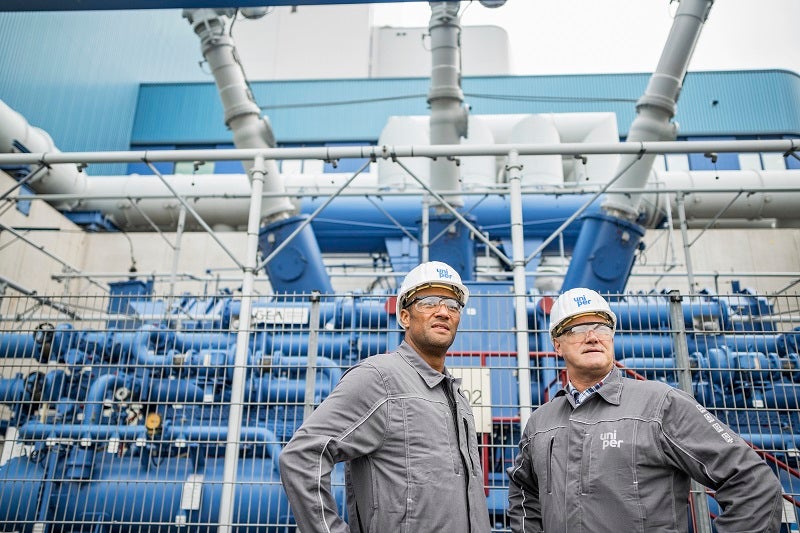 German energy utility Uniper has announced plans to restructure its engineering business as it shifts to hydrogen and renewable energies, a move expected to affect around 1,000 jobs.
The company said that the restructuring plans will result in 'wide-ranging' organisational changes.
Uniper's engineering business includes several legal entities and has a workforce of 1,100 employees, who are primarily located in the UK and Germany.
The division currently serves Uniper's own fleet and its customers across a number of power generation technologies.
In a statement, Uniper said: "Despite continuous alignment with changing market conditions, the pursuit of new business opportunities, and individual successes and improvements, the engineering business has not yet achieved an independent financial contribution to the group result.
"Considering a difficult service market environment and a disadvantageous cost position, the recent review determined that a stand-alone engineering business in the current setup will be unable to meet Uniper's strategic and financial expectations."
Uniper's engineering competencies will now be solely focused on its own asset operations, growth decarbonisation priorities and green customer solutions.
The company's customer business will focus on renewable energies, hydrogen, industrial customer solutions (ICS) and net-zero solutions.
In the conventional sector, Uniper plans to discontinue its service business and sell individual business activities.
As a new strategic business field, this business will be limited to engineering services for nuclear facilities operators.
Employees affected by the restructuring plan have been informed, with further details about the plan due to be shared in the first quarter of next year.
Uniper chief operations officer David Bryson said: "We are making these decisions with all due respect for the affected employees' performance and in the awareness that they will be accompanied by far-reaching individual consequences and personal changes."
In May, Uniper was reported to be exploring options to sell its Russian power facilities, having held discussions with Russia-based energy holding company InterRAO.