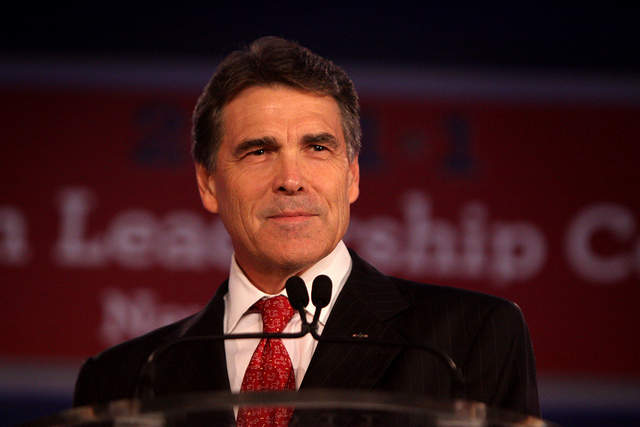 US President Donald Trump has ordered financially unstable energy facilities to receive government support, following a series of coal and nuclear power plant closures.
In a plan to be overseen by Energy Secretary Rick Perry, measures would include grid operators buying electricity from struggling plants over the next two years, in a plan that relies on the powers given to the executive branch of the grid as part of the Defense Production Act of 1950 and the Federal Power Act.
The proposed measure, known as a 202, had already been lobbied to the government by some coal and power companies, while some nuclear plants are seeking bailouts on the basis that they produce a form of clean energy.
Although the plan is still in a confidential draft stage, the White House issued a statement in response to news reports of its contents, saying that the US electricity grid is in jeopardy.
Impending fossil-fuel plant closures are causing the "rapid depletion of a critical part of our nation's energy mix", said Press Secretary Sarah Sanders in the statement, adding that the shutdowns are damaging power grid resilience.
However, energy experts have warned that 202 is only a suitable option in the short term and should not be employed to try to permanently keep such plants afloat. Indeed, the attempt to continue the country's use of and reliance on fossil fuels has sparked criticism amongst environmental groups, with some saying it is an illegal plan.
Others have raised fears that initiatives such as those already in place in the states of New York and Illinois will be replicated throughout the country. These see the definition of clean power extended to include nuclear, thus making such plants eligible for subsidies, in a move that has divided green activists, as many support financial aid for renewable sources but argue nuclear does not have the same low-carbon attributes as wind or solar.
A statement issued by PJM Interconnection, the largest grid operator in the country, said there is "no immediate threat" to the system. It also states that there is 'no need' for such a move, labelling the federal intervention 'drastic' and potentially harmful to markets and ultimately consumers due to the likely side-effect of higher prices.
Conversely, the National Mining Association's statement on the issue praised Trump's decision, saying the protection of 'reliable, affordable energy' is imperative for the country's future, and is an important issue to be considered by the administration.
The spate of plant shutdowns is partly due to coal and nuclear plants struggling to compete with natural gas and renewable energies. While greener electricity sources are gaining increasing traction in the country, fossil-fuel based plants are facing slowing demand.