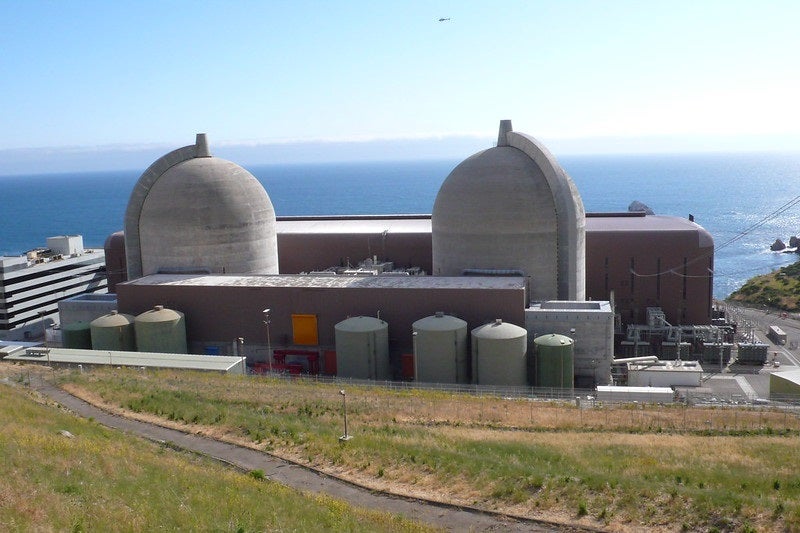 The US Department of Energy (DOE) has approved conditional funding of around $1.1bn for Pacific Gas and Electric Company's (PG&E) Diablo Canyon Power Plant (DCPP) in California.
Located in San Luis Obispo County, the plant is set to be completely closed in 2025 with the expiry of its current licence.
PG&E filed an application for federal funding from DOE's Civil Nuclear Credit Programme on 2 September.
The application was filed on the same day California Governor Gavin Newsom signed Senate Bill (SB) 846 into law, which supports a five-year extension of DCPP to meet the state's energy requirements.
PG&E Corporation CEO Patti Poppe said: "This is another very positive step forward to extend the operating life of Diablo Canyon Power Plant to ensure electrical reliability for all Californians.
"While there are key federal and state approvals remaining before us in this multi-year process, we remain focused on continuing to provide reliable, low-cost, carbon-free energy to the people of California, while safely operating one of the top-performing plants in the country."
DOE said the final award amounts will be based on actual costs and be determined after each year of the award period has been completed.
US Energy Secretary Energy Jennifer Granholm said: "This is a critical step toward ensuring that our domestic nuclear fleet will continue providing reliable and affordable power to Americans as the nation's largest source of clean electricity.
"Nuclear energy will help us meet President Biden's climate goals, and with these historic investments in clean energy, we can protect these facilities and the communities they serve."
Diablo is the last operational nuclear plant in California and can generate 2.2GW of baseload electricity.
The facility currently provides around 17% of the state's zero-carbon electricity supply and 8.6% of its total power supply.