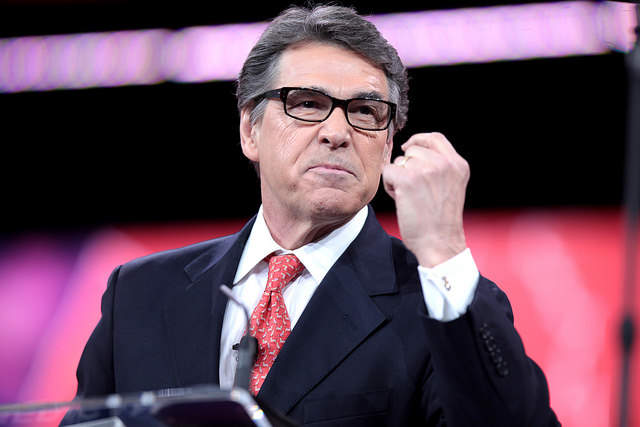 US Energy Secretary Rick Perry has voiced his support for a new goal set by Mexico's President-elect Andrés Manuel Lopez Obradór, which will see a significant reduction of the country's gasoline and diesel imports.
Mexico currently imports the majority of its fuel supplies from the US. The move is therefore hoped to improve Mexico's industry independence and boost prosperity in the region.
At a visit to Mexico on Wednesday, Perry dismissed the notion that US refiners will lose their biggest foreign market, saying:  "It's a good goal for Mexico. I tip my hat to the President-elect for having that as a goal. I hope they're successful with that transition."
Perry added that burgeoning South American markets offer an avenue of possible new buyers of US refined products, saying: "We're going to have more markets, most likely, than we're going to have product."
In particular, he identified the Venezuelan market given the dip in its oil output as a result of economic turmoil in the country.
During his visit, Perry met with Lopez Obradór and his designated chief of staff, Alfonso Romo, as well as Mexico's future energy minister Rocío Nahle.
According to the US Energy Information Administration, this year Mexico has so far imported around 1.19 million barrels of fuel a day, including gasoline and diesel. Fuel imports currently represent 60% of Mexico's total consumption, as the country's own refineries have continued to produce less over the years.
Lopez Obradór won in the elections last month and is due to take office in December. He will be the first left wing Mexican president in decades.
As part of his campaign, Lopez pledged to end foreign gasoline imports within three years while promising an increase in domestic production of value-added fuels. He also stated his plans to revive the country's six state-owned refineries, all of which are operated by national oil company Pemex, as well as build a new one.
Chief analyst at the American Fuel and Petrochemical Manufacturers, Susan Grissom, told Reuters that maintaining a trade relationship with Mexico was of significant benefit to the US. "The continuation of healthy energy trade between our countries benefits North American consumers, businesses and our collective energy security," Grissom said.