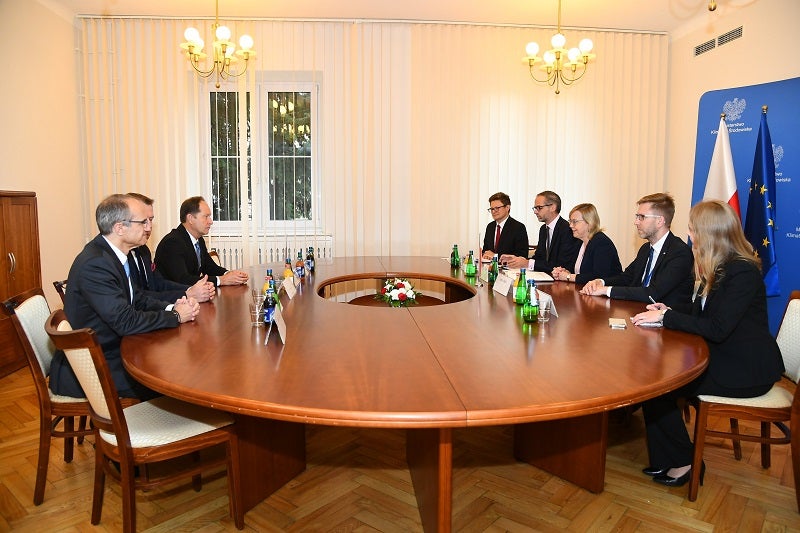 The Government of Poland has received a Concept and Execution Report for Civil Nuclear Cooperation from the US to build six large nuclear reactors using US technology.
The report was given to Poland's Climate and Environment Minister Anna Moskwa in Warsaw by Mark Brzezinski, the US Ambassador to Poland.
Westinghouse Poland president Miroslaw Kowalik and Bechtel's nuclear power general manager Ahmet Tokpinar were also present at the event.
The report includes a framework for strategic cooperation between the two nations on civil nuclear energy.
US Energy Secretary Jennifer Granholm said: "The report is a major step towards Poland's development of a robust civil nuclear industry that is zero-carbon emitting and will result in another European source of energy that is free from Russian influence.
"This project has the potential to ensure that the Polish people can receive the safest, most advanced, and reliable nuclear technology available."
The report was created under the US-Polish Intergovernmental Agreement on Civil Nuclear Energy Cooperation, which was signed in October 2020.
Westinghouse and Bechtel carried out a study on the viability of implementing AP1000 technology to meet the expectations of the Polish Nuclear Power Programme to Polskie Elektrownie Jądrowe.
Polskie Elektrownie Jądrowe is a Polish firm that invests in the construction of nuclear power plants to enhance Poland's energy security.
Moskwa said: "We appreciate the cooperation and dialogue based on the Intergovernmental Agreement signed by the US and the Polish side in October 2020, which led to finalisation of the Concept and Execution Report.
"This report will be taken into account by Poland's Government when it takes key technology-related decisions later this year.
"Nuclear power deployment in Poland will significantly contribute to socio-economic development and what recently became crucial due to the outbreak of Russia's aggression to Ukraine – to ensuring energy security."