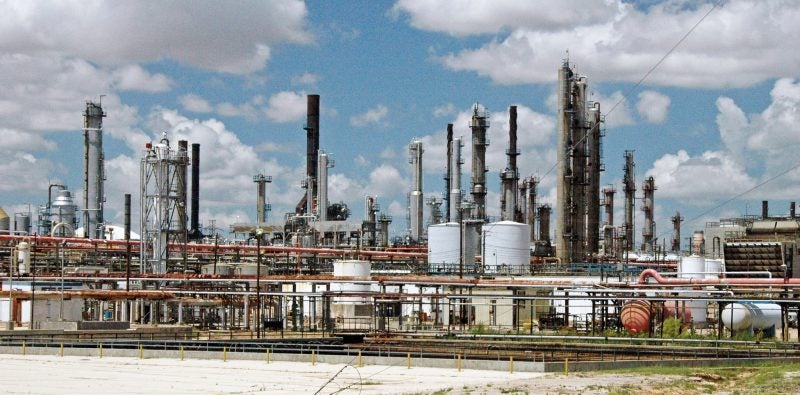 The price of US renewable fuels has doubled after a US court of appeal ruled that the Trump administration should remove waivers granted to oil refineries.
The increase in prices, from $0.09 to $0.19, occurred after the US Environmental Protection Agency (EPA) was found to be overstepping its authority as it granted waivers to three oil refineries to exempt them from complying with biofuel blending laws, according to Reuters.
Traders said that the increase followed the court decision as it could lead to fewer waivers being granted to small refineries, creating higher demand for credits.
Bloomberg US policy editor Stephen Munro told Power Technology: "Without a waiver, those refineries will either have to comply with the blending mandate – which would disrupt their operations and supply contracts – or enter the market for credits. Their demand would drive up prices."
The court decision of 24 January was made after a group of biofuel producers, including the Renewable Fuels Association (RFA) and the American Coalition for Ethanol, brought to court the EPA, Holly Frontier's Wood Cross and Cheyenne refineries and CVR Energy's Wynewood refinery in 2016.
The Renewable Fuel Standard (RFS) programme is a national policy created in 2005 with the aim of reducing greenhouse emissions and expanding the renewable fuel sector. Under RFS, renewable fuel should replace or reduce the quantity of petroleum-based transportation fuel, heating oil or jet fuel. EPA has also forecast that 36 billion gallons of renewable fuel will be produced by 2022.
Under the Trump administration, the number of waivers EPA has given to small refineries has quadrupled. Waivers are issued if refineries can prove that complying with the RFS could lead to financial distress.
RFA president Geoff Cooper said on 27 January: "The court has affirmed our long-held position that EPA's recent practices and policies regarding small refinery exemption extensions were completely unlawful.
"And while the decision addresses three specific exemptions, the statutory interpretation issues resolved by the court apply much more broadly."
Power Technology has reached out to EPA for comment.