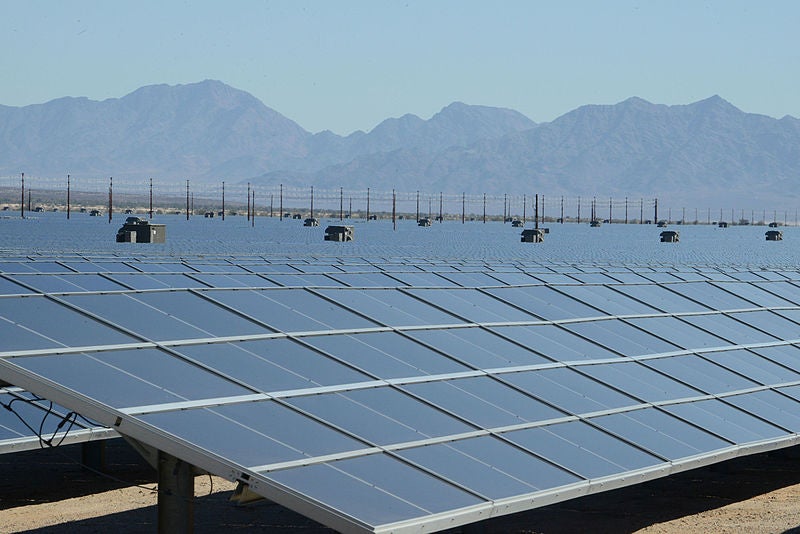 US solar panel installation reached 10.6GW in 2018, a decrease of 2% on 2017, according to a new report released by business intelligence group Wood Mackenzie and Solar Energy Industries Association (SEIA).
The "US Solar Market Insight 2018 Year-in-Review" report analyses trends within the solar industry for 2018.
Along with a slight decrease in total installations, non-residential solar panel installations declined by 8% and utility solar also fell. This was attributed to President Trump's 30% tariffs on solar panels from January 2018. Solar formed 29% of new US energy mix in 2018, a fall from 33% in 2017.
The report showed that solar power performed well in other areas. After a 15% contraction in residential solar power in 2017 the market rebounded with a 7% increase, including the largest quarter for residential solar growth in two years. In total, over 314,000 new residential solar panel systems were installed in 2018.
Utility solar purchase power agreements reached 13.2GW despite the tariffs, with the contract pipeline reaching a record 25.3GW in third quarter of 2018.
Wood Mackenzie and SEIA predict solar panel growth of about 14% in 2019, with 12GW expected to be installed. By 2021 they expect annual solar installations will be close to 16GW.
SEIA CEO Abigail Hooper said: "The solar industry experienced growing pains in 2018, in large part due to the unnecessary tariffs that were imposed on solar cells and modules, but this report still finds significant reason for optimism.
"The total amount of solar installed in America is on track to more than double in the next five years, proving solar's resiliency and its economic strength. It's clear, this next decade is going to be one of significant growth."