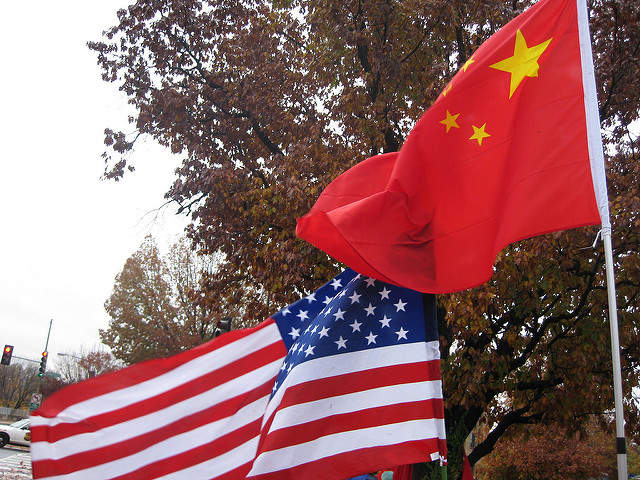 The US Department of Energy has announced it is to increase restrictions on China's imports of civil nuclear technology, with immediate effect.
The policy sets out guidelines for reviewing existing and future technology transfers into China. Intended to prevent the use of such technology for military or other unauthorised purposes, the move follows a series of allegations made against China for attempting to steal nuclear and trade secrets from the US.
Earlier this week the US Justice Department announced individual from China's Ministry of State Security on economic espionage charges. Chinese operative Xu Yanjun has also been accused of attempting to steal trade secrets from US aviation and aerospace companies.
US Energy Secretary Rick Perry said in a statement: "The United States cannot ignore the national security implications of China's efforts to obtain nuclear technology outside of established processes of US-China civil nuclear cooperation."
Officials said they also found China to be improperly diverting US nuclear technology to other countries. China has rejected the charges.
The US National Security Council launched a review of Chinese efforts to obtain nuclear material and technology last year, driven by what the council said was an increased effort on China's part to acquire US intellectual property.
Officials also said the indictment of Chinese-American nuclear engineer Allen Ho in 2016 prompted the review. In 2017 Ho pleaded guilty to accusations of attempting to produce 'special nuclear material' in China, a move in violation of the US Atomic Energy Act. State-owned China General Nuclear Power Company (CGNPC) was also charged.
While US officials have said they acknowledge that US industry may be negatively affected by the decision in the short term, they added that the policy is essential in efforts to protect national security.
Tensions have been high between the two nations in recent months as their trade war continues to build, with the US raising tariffs on Chinese imports to $200bn in September, and China responding with levies on around $60bn worth of US imports.
According to government officials, US nuclear exports to China amounted to $170 million in 2017. China is one of the largest importers of nuclear technology in the world, cementing its position as a forerunner in the nuclear industry and phasing out fossil-fuels under President Xi Jinping's 'war on pollution'.