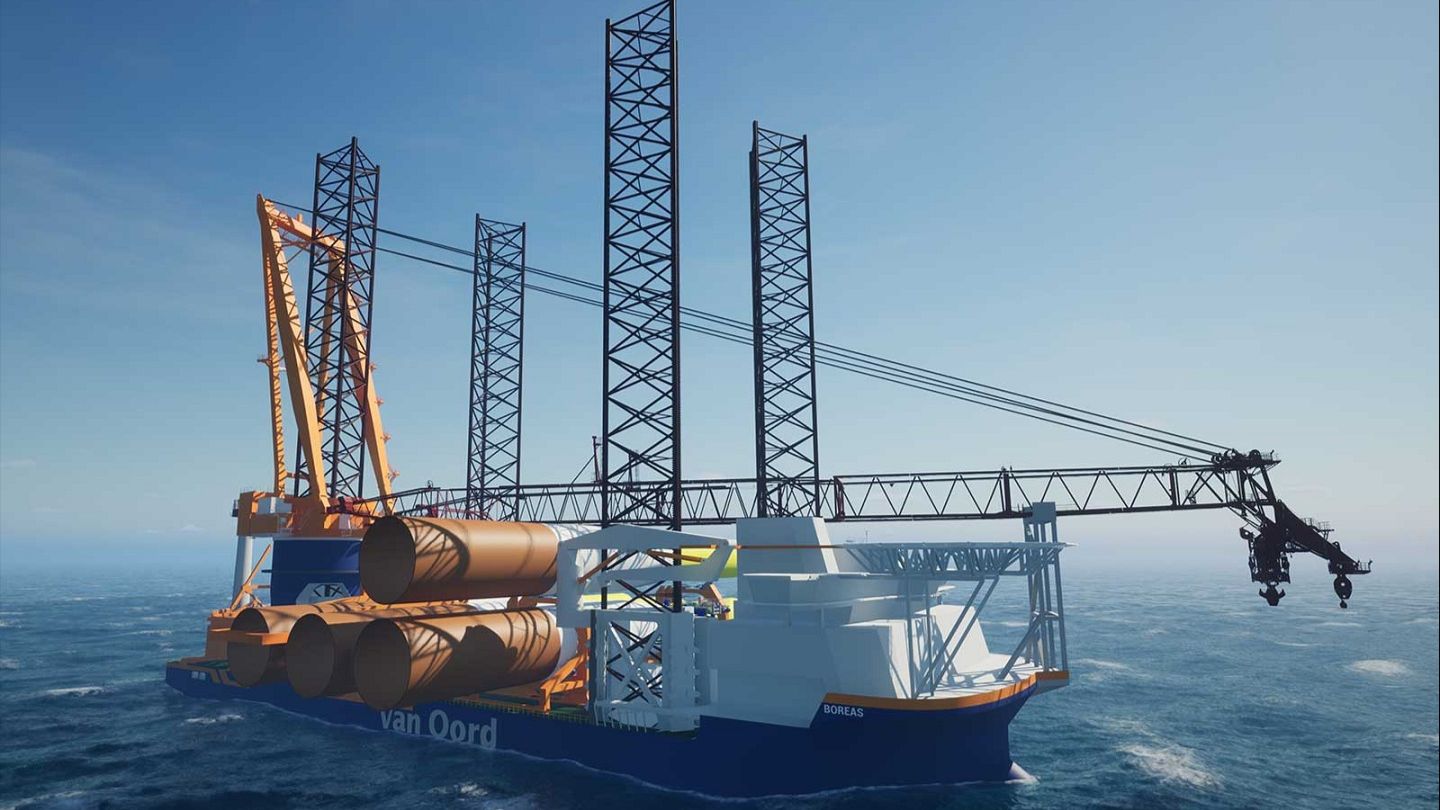 RWE and Northland Power have chosen Dutch offshore services provider Van Oord to transport and install foundations at the 1.6GW Nordseecluster in the German North Sea.
Van Oord will install foundations to support its 104 offshore wind turbines.
The new-build offshore installation vessel Boreas will be used for their transportation and installation.
Van Oord offshore wind managing director Arnoud Kuis stated: "We look forward to deploying our brand new offshore installation vessel Boreas on a large-scale project like this, which is exactly what the vessel is built for.
"We are proud to be part of this prestigious project and look forward to another successful cooperation with both RWE and Northland Power. By contributing to the realisation of Nordseecluster, Van Oord is again part of a major contribution to the transition towards renewable energy."
Northland Power Nordseecluster managing director Benjamin Miethling stated: "The preferred supplier agreement recently signed with Van Oord, which encompasses all four projects, reflects the efficiency created when bundling procurement activities.
"We are happy to have this experienced contractor on board and expect to achieve further substantial economies of scale and leverage synergies during the development, construction and subsequent operation of the four wind farm sites."
Nordseecluster will be built in two phases, with two wind farms installed in each phase.
The first phase, Nordseecluster A, will have a capacity of 600MW. Foundation installation in this phase is expected to begin in 2025, with commercial operations commencing in early 2027.
Nordseecluster B will contain the remaining two wind farms with a total capacity of 900MW.
Foundations installation in this phase is scheduled to begin in 2027, with operations beginning in early 2029.
RWE and Northland Power recently selected Greek company Hellenic Cables to supply 185km of aluminium and copper cables for Nordseecluster.