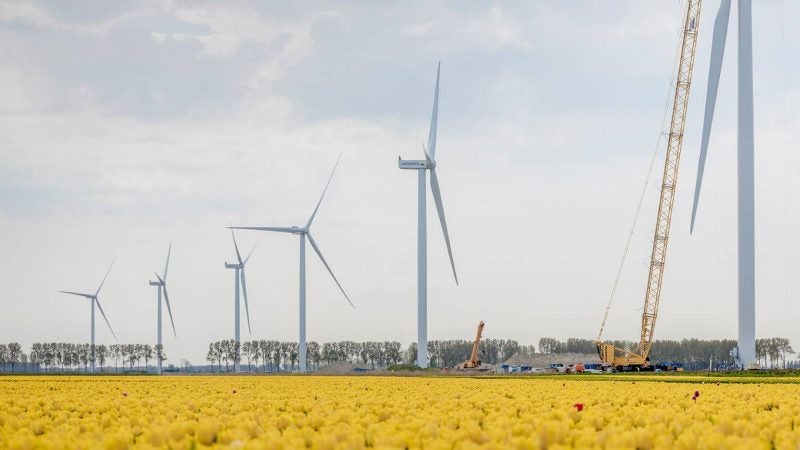 Swedish power company Vattenfall has announced that the first part of its Haringvliet hybrid energy park is complete with the installation of all wind turbines.
Located in the Netherlands' South Holland province, the 60MW Haringvliet energy park comprises of wind turbines, solar panels and a battery storage facility.
Vattenfall noted that, despite the outbreak of the Covid-19 coronavirus pandemic, all its wind turbines are in place. The company is planning to begin the installation of solar panels and batteries at the site.
Construction works began late last year but the last phase of the project was affected by coronavirus restrictions, reported the company.
Haringvliet energy park site manager Leon de Graaf said: "Due to the coronavirus outbreak, our work was affected. For example, we are normally three or four colleagues working to connect the cables. Now we could only be two people working to keep a distance of 1.5 metres.
"In addition, we had a lot of bad weather last winter, with a lot of rain and wind. All of this has an impact on the planning. But luckily it went well in April and we were able to continue working quickly, and at the end construction delays were limited."
Currently, the energy park features six wind turbines and will be equipped with 124,000 solar panels and 12 shipping containers with batteries.
The company noted that the batteries will be used for grid balancing, as well as serve as energy storage.
The Haringvliet energy park will be commissioned at the end of this year and will have the capacity to meet the electricity demands of 40,000 Dutch households.