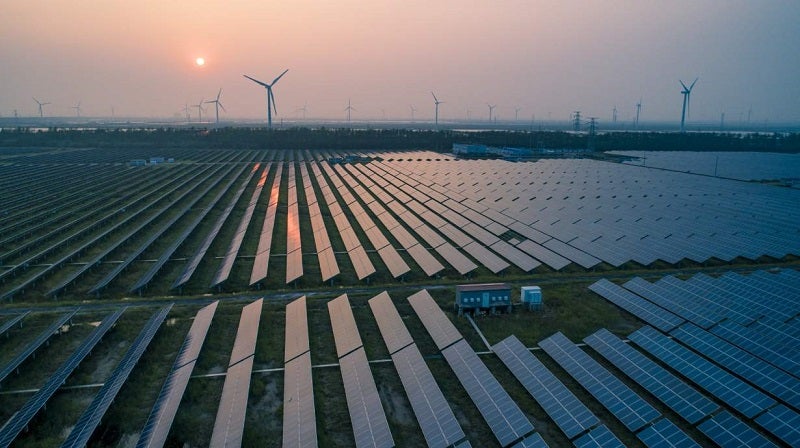 US-based telecom company Verizon has signed seven new renewable energy purchase agreements (REPAs) for a total capacity of 910MW.
The company has signed four 15-year REPAs with Leeward Renewable Energy for a total of 640MW of clean energy.
Through the agreements, Verizon will buy clean energy generated by Leeward's Blackford County Wind, Horizon Solar and White Wing Ranch Solar projects, as well as an unnamed 80MW wind project.
These wind and solar facilities are currently under development and are expected to be completed by the end of June 2024.
Leeward chief development officer Andrew Flanagan said: "We are excited to expand our established relationship with Verizon, which speaks to Leeward's strengths as a partner in helping our nation's leading companies meet their sustainability goals.
"We are pleased to be recognised as a company that safely and successfully delivers reliable wind, solar and energy storage solutions to innovative companies across the country."
In addition, Verizon has signed a 15-year REPA with Duke Energy Sustainable Solutions for a total of 180MW of capacity.
The company also signed two 15-year agreements with Lightsource bp to purchase around 90MW of clean energy capacity.
Verizon executive vice-president and CFO Matt Ellis said: "We are proud to achieve this key milestone in the transition to renewable energy.
"These new agreements will be funded by our third $1bn green bond, which we issued in September last year, and are fundamental to the company's ongoing efforts to be net-zero in its operational emissions (scope I and II) by 2035."
The REPAs will be used to fund seven new solar and wind facilities that Verizon is currently developing.
They will also help the company achieve its target of either sourcing or generating clean energy equivalent to 50% of its annual power consumption by 2025.
In April 2020, Verizon signed virtual power purchase agreements with Clearway Energy Group and Invenergy.