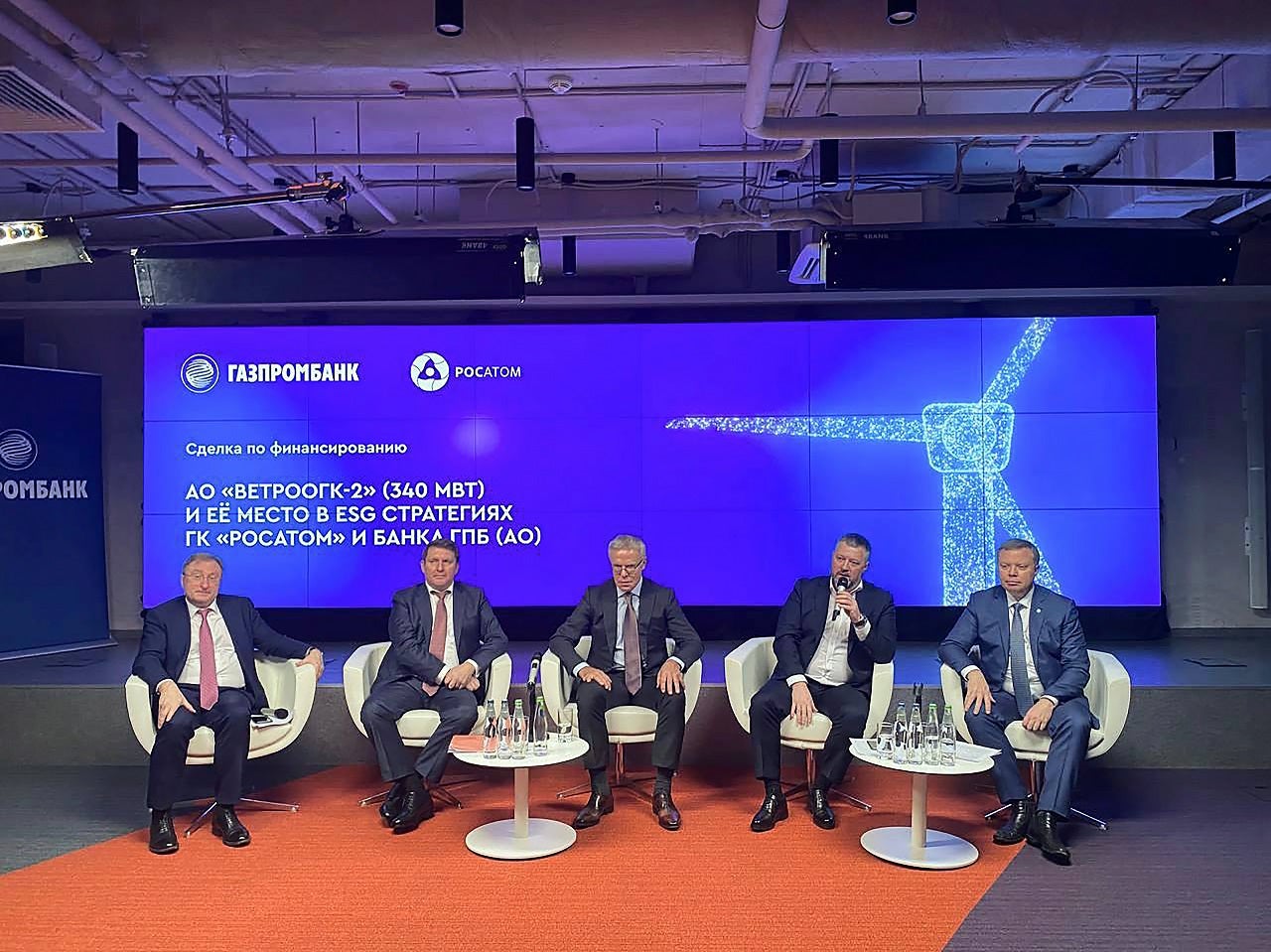 VetroSGC-2 JSC, a project company of nuclear power firm Rosatom, and Gazprombank have completed a financing deal for a wind power project in Russia.
The project company is part of NovaWind JSC, a wind energy project division of Rosatom.
Under the terms of the deal,  Gazprombank will provide VetroSGC-2 with $530m (RUR40bn) in financing over 12 years. Additionally, Gazprombank has secured a 49.5% stake in VetroSGC-2 while the controlling stake will be retained by Rosatom entities.
NovaWind JSC said it will commission the last 340MW wind power plant in December next year.
With this VetroSGC project, NovaWind JSC has a total portfolio of approximately 1.2GW of wind power projects. This represents about 35% of the wind energy market in Russia.
Gazprombank Management Board deputy chairman Alexey Belous said: "Successful experience in the VetroSGC project made it possible to arrange financing of the VetroSGC-2 project in the shortest possible time and optimise the level of support from the project initiators.
"With the VetroSGC project currently underway, the total Rosatom green capacity financed by the bank reached 1GW, with a value of over 100 billion rubles ($1.32bn).
"The focus on low-carbon energy sources has been growing significantly in recent years, and Gazprombank is actively financing sustainability projects."
The bank has financed the first Rosatom project since 2017 to build 660MW of green capacity. Of this, 360MW has already been commissioned and the remaining 300MW is scheduled to begin operations by the end of this year.