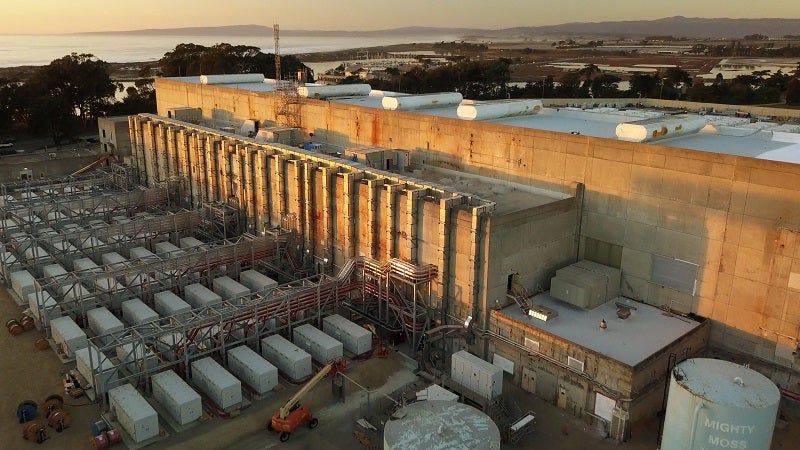 US-based energy company Vistra has expanded its battery energy storage system with the completion of Phase II of Moss Landing energy storage facility construction in California.
The addition of new 100MW storage capacity has now increased the facility's total capacity to 400MW / 1,600MWh, making it the largest of its kind globally.
Vistra CEO Curt Morgan said: "This facility provides a solution California desperately needs and this expansion was able to come online at the right time – as the summer heat intensifies and demand for electricity is at its highest.
"It is possible because of the partnership between Vistra and the State of California, Pacific Gas and Electric Company, LG Energy Solution, and Burns & McDonnell."
Vistra's lithium-ion battery system uses LG Energy Solution technology and is co-located on the site of its existing Moss Landing Power Plant in Monterey County.
The new battery system is now storing power and releasing it to California's grid whenever required.
LG Energy Solution ESS Business senior vice-president Youngjoon Shin said: "As more intermittent resources integrate into power grids, the role of battery energy storage in supplying energy and ensuring grid reliability becomes even more important.
"On this note, Vistra's effort towards transitioning to emission-free energy is vital, and LG Energy Solution hopes to make the transition a reality through advanced lithium-ion battery technology."
Construction work on the Phase II expansion project began in September last year and concluded ahead of schedule despite the challenges presented by Covid-19.
Burns & McDonnell offered its engineering, procurement, and construction expertise for this expansion project.
The latest expansion is operating under a resource adequacy agreement with Pacific Gas and Electric Company (PG&E) for ten years.
The Phase I project with 300MW / 1,200MWh capacity has a similar 20-year agreement with PG&E.
In another development, Tesla is reportedly set to partner with Japanese power retailer Global Engineering and engineering firm Ene-Vision to develop an energy storage facility featuring its rechargeable battery in Hokkaido to stabilise the country's power system in the wake of rising renewable energy use, Reuters reported.