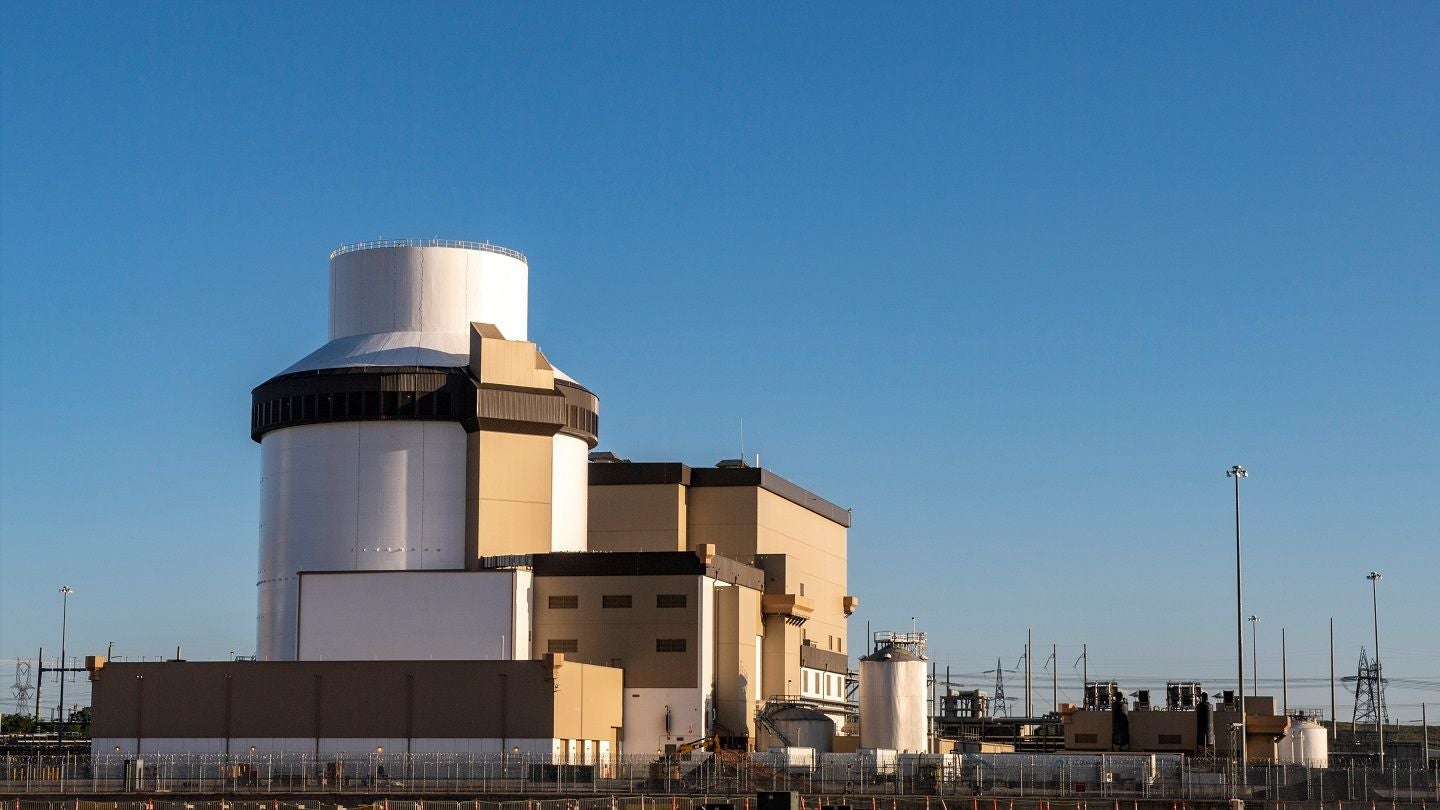 Vogtle Unit 3, a nuclear power plant in Burke County, Georgia, US, owned by Georgia Power, Oglethorpe Power, the Municipal Electric Authority of Georgia and Dalton Utilities, has commenced operations.
The Vogtle Electric Generating Plant has two existing units that were completed in 1987 and 1989. Each generates 1.2GW of energy and the two have a combined capacity of 2.43GW.
The third unit is one of the first newly constructed nuclear plants in the US in more than three decades and will have 1.17GW of capacity. It will generate enough power to meet the needs of 500,000 homes and businesses.
A fourth unit is also in the final stages of construction and is expected to be commissioned in late 2023 or early 2024.
The new units are powered by the AP1000 Westinghouse Gen III+ advanced nuclear reactor.
Construction on Vogtle Unit 3 began in March 2013, with the first grid connection taking place in March 2023.
Hot functional testing at the plant was completed in May 2023. The site has received nuclear fuel for a fourth unit and the 157 fuel assemblies needed to start it.
When all four units are completed, the facility will generate 4.6GW of energy.
Georgia Power chairman, president and CEO Kim Greene stated: "The Plant Vogtle 3 and 4 nuclear expansion is another incredible example of how Georgia Power is building a reliable and resilient energy future for our state. It is important that we make these kinds of long-term investments and see them through so we can continue providing clean, safe, reliable and affordable energy to our 2.7 million customers.
"Today's achievement is a testament to our commitment to doing just that, and it marks the first day of the next 60–80 years that Vogtle Unit 3 will serve our customers with clean, reliable energy."
As the only zero-emission baseload energy source, nuclear energy offers high reliability and efficient operations.
Current nuclear comprises around 25% of Georgia Power's overall energy mix, including the existing units at Plant Vogtle and another nuclear facility in Plant Hatch, Baxley.