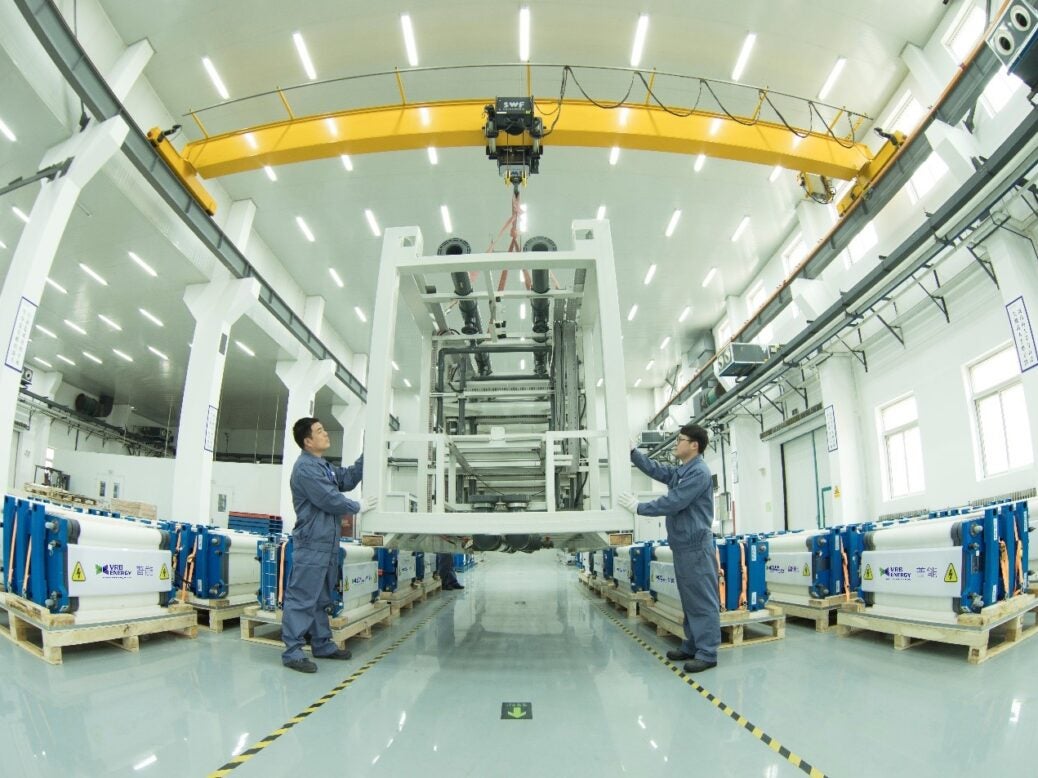 VRB Energy has agreed to build a 100MW solar photovoltaic plant with a 100MW/500MWh integrated vanadium flow battery in Xiangyang, Hubei Province, China.
The Xiangyang Municipal Government, Hubei Pingfan New Energy, the Xiangyang High-tech State-owned Capital Investment and Operation Group, and VRB Energy signed a framework agreement for the project.
The agreement includes construction of the first 50MW per year capacity of a VRB-ESS 1GW gigafactory in the country. Canada-based VRB Energy will also construct a vanadium flow battery research and development institute.
The company will start construction works for the initial 40MW/200MWh VRB-ESS and 50MW manufacturing facility in May this year.
VRB Energy chairman Robert Friedland said: "This project is a massive catalyst for VRB Energy's global growth and further demonstrates that we are developing the absolute best technologies to support the worldwide green energy revolution.
"China wants to install over 1TW of solar PV and wind power by 2030, with both the US and the European Union prioritizing renewable power solutions.
"Energy storage remains a key challenge in the mass adoption of renewable energy, and we're extremely proud to be leading the way in creating cutting-edge solutions at VRB."
VRB Energy CEO Dr Mianyan Huang said: "This presents a unique opportunity for scale-up of the vanadium flow battery industry, and we applaud the government's plans to support development of a $14bn world-leading vanadium energy storage industry cluster."
The company's project in Hubei is being prioritised as part of its national energy storage policy and accelerated infrastructure investment.