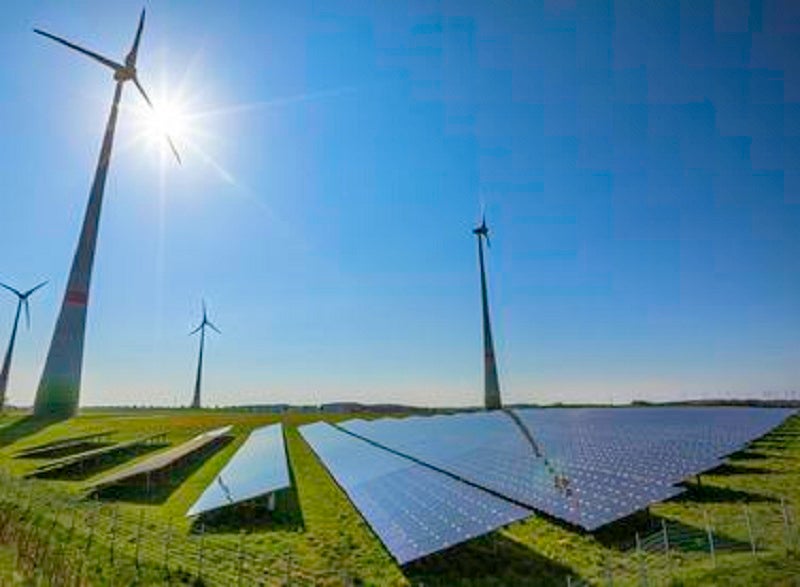 German wind turbine manufacturer VSB Holding has announced the acquisition of all the rights to a 170MW hybrid renewable energy project in Lower Silesian Voivodeship, Poland.
The hybrid facility features both wind and solar photovoltaic (PV) parks and is expected to be construction-ready by the end of next year.
It will have the capacity to accommodate up to ten 7MW wind turbines and a solar park with up to 100MWp of capacity.
VSB said that the pre-developed project covers ​​around 120 hectares.
VSB Energie Odnawialne Polska managing director Hubert Kowalski said: "The combination of wind energy and photovoltaic park gets the maximum yield out of the area.
"We are confident that the forthcoming positive changes in the area of ​​the 10ha social distancing rule in Poland will give us additional impetus for the success of the project."
Active in Poland's renewable sector since 2008, VSB has commissioned around 76MW of capacity in the country and has more than 600MW in service.
The company commissioned the Taczalin wind farm under a power purchase agreement (PPA) executed in 2018.
The Taczalin wind farm delivers 45.1MW of clean energy to Mercedes-Benz's production site in Jawor.
At present, VSB is engaged in the construction of the 42.6MW Baranów-Rychtal wind farm, which is due to be commissioned next year.
In February this year, VSB Group's VSB Énergies Nouvelles acquired a 143.5MW wind energy portfolio in France in partnership with ADE and 3N Développement.
The portfolio comprises nine wind energy assets with a combined total of 37 wind turbines.
The assets are located across Allier, Creuse, Isère, Oise, Pas-de-Calais and Puy de Dôme.
Their acquisition was part of VSB Énergies Nouvelles' efforts to become one of France's top five independent renewable energy producers through partnerships and acquisitions.