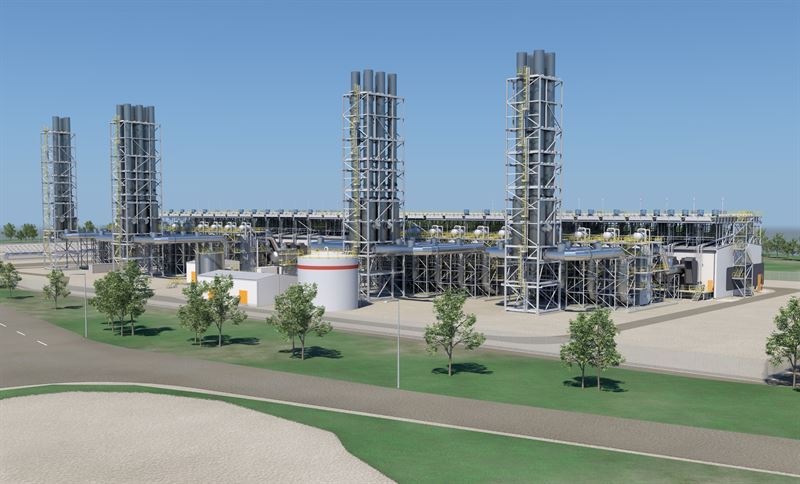 Finnish technology group Wärtsilä has agreed to operate and maintain Energía del Pacífico's 378MW power plant in El Salvador.
The 15-year operation & maintenance (O&M) agreement will come into effect when the plant starts operations at the end of 2021.
Situated in the western region of Sonsonate, the 378MW project is an LNG-to-power facility that will supply about 30% of the energy demand of El Salvador.
The plant will also contribute to the diversification of the country's energy mix, helping it reduce its reliance on oil and heavy fuel oil for power generation.
The power plant features 19 Wärtsilä 50SG engines, which run on natural gas fuel, and a steam turbine in a Flexicycle-combined cycle arrangement.
Wärtsilä said the Dry Flexicycle technology with a closed-loop cooling system does not entail any water consumption, resulting in a major environmental benefit.
About 40 people will be locally hired, employed and trained by Wärtsilä for the operation and maintenance of the power plant.
The company said it will start to recognise order intake upon the plant commissioning.
Energía del Pacífico vice president of thermal engineering Joel Schroeder said: "This is a transformational energy investment for El Salvador.
"The project will deliver significant environmental benefits, and with Wärtsilä's efficient and reliable gas engine technology, it will provide clean and reliable power to the country."
Wärtsilä started site work for the project in January 2019 and the facility will be the largest power plant in El Salvador. The installation will feed electricity to the national grid.
Plans also include the construction of a floating LNG import terminal at the same location.
The agreement brings Wärtsilä's installed capacity in Central America and the Caribbean to about 5GW and worldwide to 72GW.