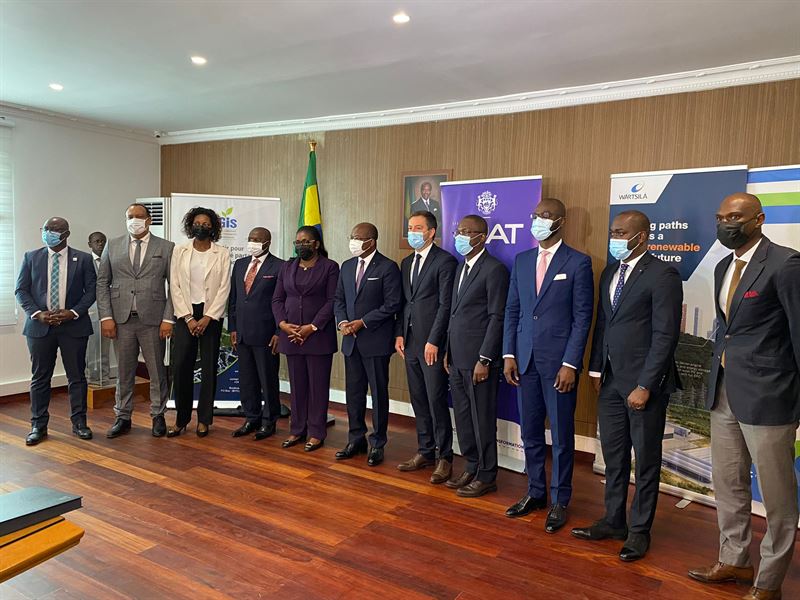 Finnish energy company Wärtsilä and Gabon Power Company (GPC) have signed a concession agreement with the Government of Gabon to develop, supply, build, operate and maintain a 120MW gas power plant.
Under the terms of the agreement, Wärtsilä will jointly lead the project development with GPC, a subsidiary of the Sovereign Fund of the Gabonese Republic.
Wärtsilä will build the power plant under an engineering, procurement and construction (EPC) contract before operating and maintaining it for a period of 15 years according to an operation and maintenance (O&M) agreement.
Both the EPC contract and O&M agreement will be signed next year with Orinko, a joint venture of Wärtsilä and GPC.
The power plant will be built at an industrial site of Owendo near Libreville, the capital of Gabon.
The project is one of the largest of its kind in the Sub-Saharan Africa region and will be developed under a public-private partnership framework.
At the end of the concession agreement, the asset will be transferred to the Gabonese authorities.
The electricity generated by the power plant will be supplied to Gabonese utility company Société d'Energie et d'Eau du Gabon (SEEG) under a 15-year power purchase agreement.
GPC general director Marcelin Massila Akendengue said: "There is currently a structural deficit between the supply capability and the demand for electricity, which is increasing year by year.
"This project will play an important role in bridging this deficit, and some 600,000 people will ultimately benefit from a more sustainable and economical electricity supply delivered to SEEG.
"The plant will replace rented generation assets by SEEG and bring significant benefits, in line with Gabon sustainability ambitions."
Last March, Wärtsilä signed an EPC contract with electric utility Guyana Power and Light to build a dual-fuel power plant in Guyana.
The 46.5MW plant is located in the Garden of Eden generating complex.