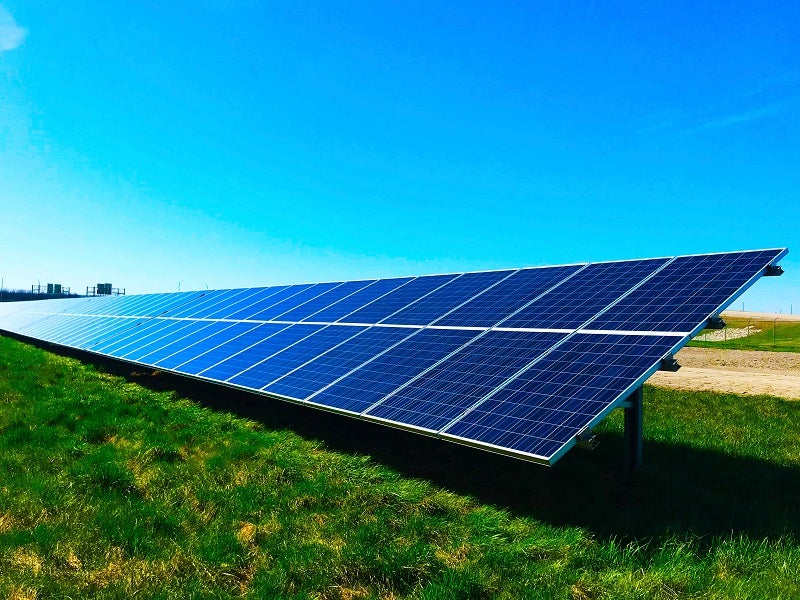 Financial services firm Wells Fargo has signed structured renewable energy agreements with Shell Energy North America (Shell Energy) and its subsidiary MP2 Energy for nearly 150,000MWh of renewable energy annually.
Shell Energy will supply Wells Fargo with clean energy for seven years, while MP2 Energy will supply it for a 6.7 years. The companies will use renewable energy certificates (RECs) generated by the projects towards compliance with state renewable energy mandates.
Wells Fargo corporate properties head Richard Henderson said: "Entering into long-term contracts that support the development of net-new sources of renewable energy that are geographically close to our facilities is a critical piece of Wells Fargo's renewable energy strategy.
"We appreciate the collaboration with Shell Energy and MP2 in developing these creative transactions to deliver retail renewable energy supply to our California and mid-Atlantic real estate portfolios, and support the communities where we work and live."
The deal with Shell Energy and MP2 Energy will cover all of the financial services firm's 100% of its power demand in California, Delaware, Maryland, New Jersey, Illinois, Ohio, Pennsylvania, and Washington DC. This covers 1,200 of Wells Fargo's properties.
The financial services firm has supported the development of utility-scale solar installations in Riverside County, California as well as Prince George's County, Chesapeake County and Appomattox County in Virginia. These have increased the flow of renewable energy to California ISO (CAISO) and PJM Interconnections.
The projects are expected to create employment opportunities and minimise overall carbon emissions.
Shell Energy North America president Glenn Wright said: "Shell Energy recognizes that consumers and society are demanding more sustainable solutions. We have the expertise and vision to lead in that space."
Last October, Wells Fargo signed a ten-year structured renewable energy agreement with NRG Energy company Reliant.