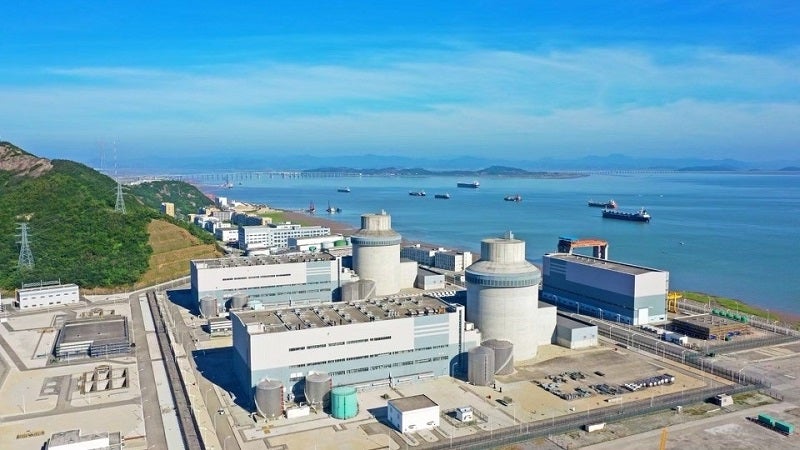 The US-based Westinghouse Electric Company has announced that it will add two AP1000 technology-based reactors at the Lianjiang nuclear power plant in Zhanjiang, China.
Located in Guangdong Province, the power plant is owned by China's State Power Investment Corporation (SPIC).
China's State Council recently approved the addition of two new units at the Lianjiang power plant.
The new units will increase the nuclear plant's power capacity to produce more carbon-free power.
The two nuclear reactors will be developed as part of the first nuclear plant built and managed by SPIC in Guangdong Province.
A total of six units have been planned at the site and the site preparation works at Lianjiang Unit I are already underway.
Westinghouse said that four of its AP1000 units are currently operating in China.
One unit is located at the Haiyang site, which is generating both electricity and steam for district heating.
The AP1000 is said to be the only operating Generation III+ advanced reactor with fully passive safety systems and a modular design.
Westinghouse president and CEO Patrick Fragman said: "We are proud to be a part of this 15-year nuclear energy cooperation programme and delivering on our commitment to enable a fleet of AP1000 units to power a carbon-zero future for China
"Through our continued successful partnership with State Power Investment Company, the project reinforces the outstanding design and proven peformance of the AP1000 technology that is highly recognised worldwide."
In a separate development, Cameco Corporation and Brookfield Renewable , along with its institutional partners, have agreed to acquire Westinghouse, which has an enterprise value of more than $7.8bn.
Brookfield Renewable and its institutional partners will own a 51% stake in Westinghouse, while the remaining 49% stake will be owned by Cameco.
Westinghouse's existing debt structure will remain in place. It is estimated to have a $4.5bn equity cost to the consortium.