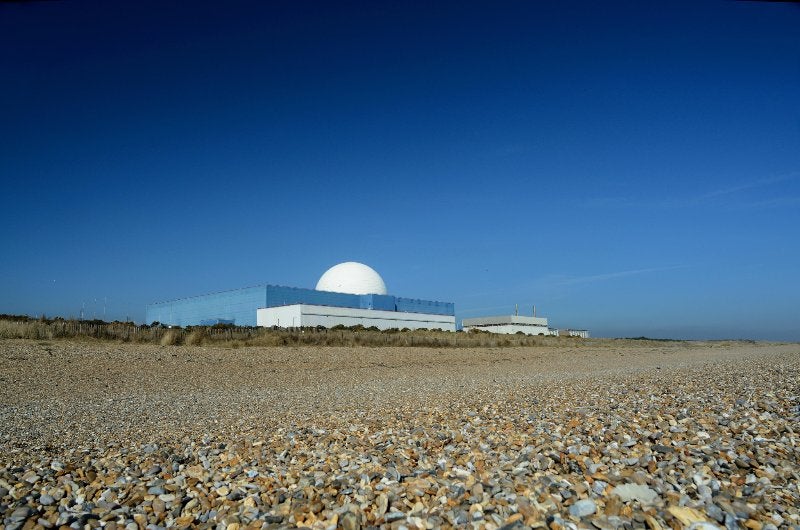 US-based nuclear energy firm Westinghouse is to support preliminary life extension work at the Sizewell B nuclear power station in Suffolk, UK.
The company was selected by French energy company EDF, which operates the Sizewell B plant.
Under the terms agreed, Westinghouse will join other industry partners Jacobs and General Electric to conduct the preliminary works for the project.
EDF is leading a Long-Term Operation (LTO) programme that seeks to prolong the nuclear station's operational lifespan by 20 years, meaning it would be retired in 2055.
The programme's first phase will involve scoping and a cost-benefit assessment. A final investment decision is expected in 2024.
Phase I of the project is expected to require a total investment of $14m from all involved parties.
Westinghouse Europe, Middle East and Africa (EMEA) operating plant services president Tarik Choho said: "Westinghouse brings the innovation, team and tools that will improve Sizewell B's performance and guarantee a safe and cost-effective operational extension.
"We are very proud to join Jacobs and General Electric on this key project to extend Sizewell B's operational lifetime, which, in turn, will support the UK's economic growth and job market, providing a safe path to a clean energy future."
EDF chief nuclear officer Paul Morton said: "The Sizewell B power station is an important national asset that helps deliver clean, independent energy supplies.
"EDF is actively exploring a 20-year life extension opportunity to take output to 2055. A final investment decision is anticipated by 2024."
Sizewell B is a commercial pressurised water reactor. It is said to be the most modern and efficient plant in the UK's civil nuclear segment.
A third power station at the Sizewell nuclear site is currently being planned.
In January, the UK Government announced £100m ($134m) of funding support for the Sizewell C nuclear project.