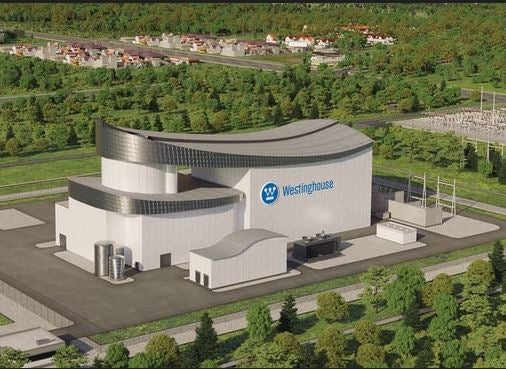 Westinghouse has showcased plans to construct a small modular nuclear reactor (SMR) for the US government's approval.
Westinghouse centre the proposition around a 300MW reactor, the AP300. The AP300 is a light water reactor, meaning that it uses untreated water throughout the process as opposed to expensive heavy water. The reactor is a smaller scale version of Westinghouse's AP1000 reactor that is already under construction elsewhere in the US. This model has already started operations at two sites in China.
The AP300's scale is much smaller than of the 1.1GW AP1000, with only a single loop generator. It therefore requires, thus requiring much less infrastructure than a two loops generator. It similarly does not require backup power or cooling, as the safety system will shut itself down without human input in case of fault. As such, the simplified design equates to lower costs, with the AP300 expected to cost $1bn as opposed to the AP1000's $14bn.
Westinghouse AP300 prospects
Only one SMR has previously been sanctioned in the US, designed by another company. Although the US government must still approve the design , Westinghouse CEO Patrick Fragman remains confident. He said: "The AP300 is the only small modular reactor offering available that is based on deployed, operating and advanced reactor technology."
The US government aims to produce 100% clean electricity by 2035. If it supported the SMR, it would follow the UK in its support. At the recent G7 meeting on Climate, Energy & Environment, the US, alongside the UK, Japan, France and Canada, agreed on the proliferation of nuclear energy in order to end reliance on Russia in the nuclear marketplace.
If approved, the AP300 could begin construction in 2030 for a 2033 productive start. Westinghouse are already in talks with Ohio and West Virginia about placing an AP300 on the sites of disused coal projects.