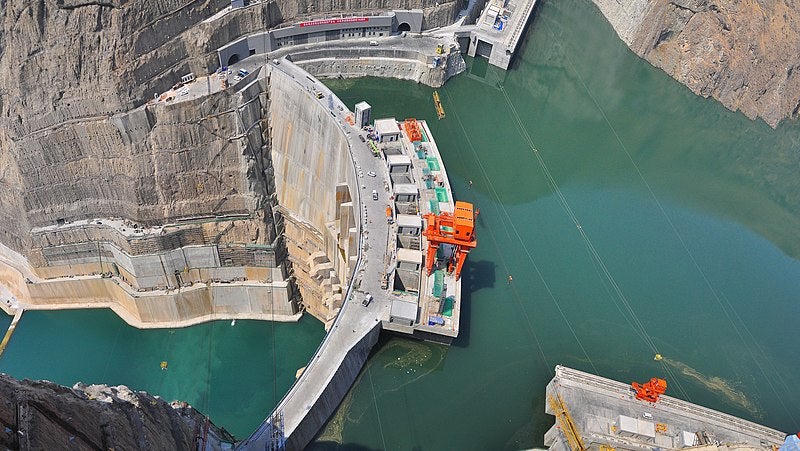 The Wudongde hydropower plant in China has begun complete operations, with electricity being generated from the last of its series of 12 generators.
The project's operator, China Three Gorges Corp, ran a 72-hour trial of the power station prior to the start of operations.
The electricity generated by the power plant has been transferred to the southern China power grid and will be used to develop the Guangdong-Hong Kong-Macao Greater Bay Area among other areas.
The project, with 10.2GW of installed capacity, was built near the provincial border of Yunnan and Sichuan on the Jinsha river with a CNY120bn ($18.6bn) investment.
Construction on the power station began in December 2015.
The project includes a 270m-high dam, one of the tallest dams in the world. The dam is said to be the world's first to be built using low-heat cement, which is believed to reduce temperature stress.
Bloomberg New Energy Finance power market analyst Wei Hanyang said: "The new dam will mainly support Guangdong province and help alleviate the recent power shortage issues in the coastal economic engine.
"[The] Wudongde hydropower station is also one of the few large dams that are closer to economic centres. This means that in the future, other clean energy resources [will] need to be developed if China wants to continue with lower carbon emissions in [its] energy mix."
The Wudongde hydropower plant is China's fourth and seventh-largest hydropower project. The power plant is expected to help the country downsize its carbon footprint from the power sector and achieve carbon neutrality by 2060.
The plant is expected to generate 39 billion kilowatt-hours (kWh) of electricity a year and has the potential to offset more than 30.5 million tonnes of carbon emissions a year.
The Wudongde hydropower station's first unit began operations last June and has since generated 24 billion kWh of electricity.